Streetart: Street Faces of Andre Muniz Gonzaga (14 Pictures)
Der brasilianischen Streetartist Andre Muniz Gonzaga gibt durch seine Pieces den Straßen ein Gesicht – literally! Seit 1997 ist er dabei und malt verschiedene Bestandteile von Gesichtern so auf die entsprechenden Hintergründe, dass sie mit ihrer Umgebung verschmelzen und ein sehr abstraktes Artwork ergeben. Gonzaga hat seine Kunst in typischer Handschrift schon überall auf der Welt hinterlassen, so war er u.a. in Senegal, Portugal, Berlin (wenn Ihr Bilder habt – her damit!), Amsterdam oder – natürlich – in seiner Heimat Brasilien. Weitere Bilder findet Ihr in seinem flickr-Profil, meine Best-ofs habe ich hier für Euch:
"Since 1997 Brazilian artist Andre Muniz Gonzaga has been turning haphazard, porous, or cracked surfaces into bizarre, misshapen faces in his unique style of street art portraiture. His site-specific paintings have appeared around the world this year in places like Senegal, Portugal, Berlin, Amsterdam and of course his native Brazil, and he's also known for much more elaborate and polished graffiti murals."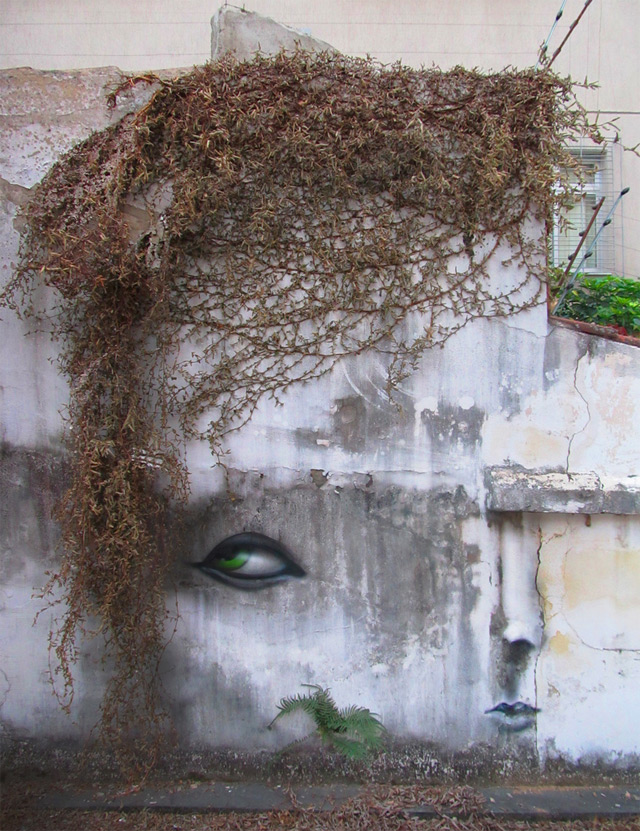 More pictures on page 2 – click below!
Kommentare
2 Antworten zu "Streetart: Street Faces of Andre Muniz Gonzaga (14 Pictures)"