London Real In A Great Coversation with Sadhguru About How To Manage Stress, Anxiety & Depression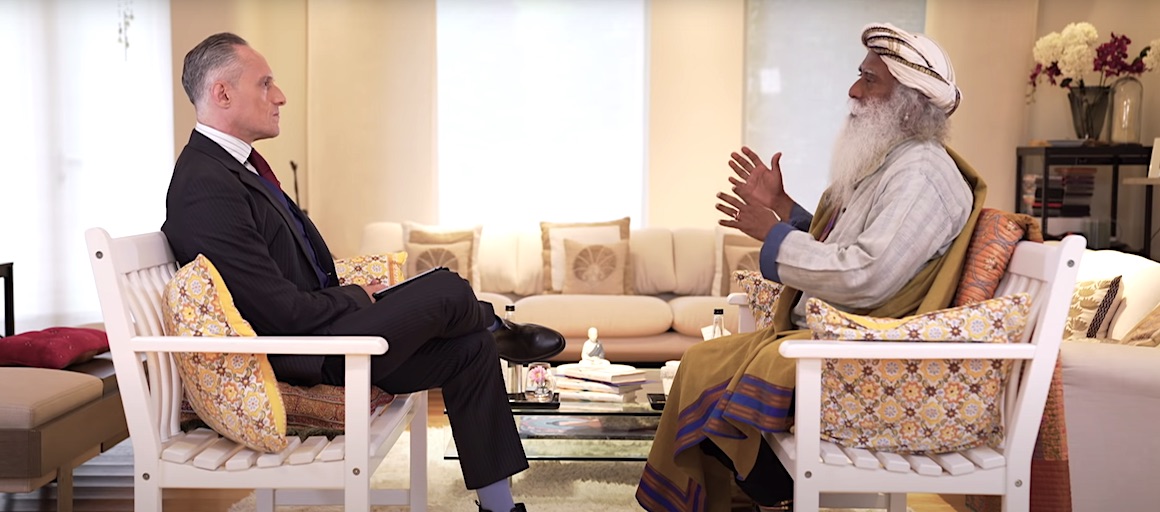 London Real wurde 2011 von Brian Rose gegründet, die Idee war es seit jeher, interessante Charaktere vor die Kamera zu holen, die wirklich etwas zu sagen haben. Im Laufe der Jahre haben sich dort so einige interessante Gäste eingefunden (checkt gerne den gesamten Kanal) und auch Sadhguru hat sich mit Brian Rose hingesetzt.
Die beiden sprechen über diverse Möglichkeiten, mit Stress, Ängsten und Depressionen umzugehen. Bei Fragen zum Umgang mit Ängsten kann man aber gerne auch hier gucken. Ich möchte an dieser Stelle noch einmal die Sadhgurus Bibel und New York Times Bestseller "Inner Engeneering" empfehlen, ich hab's jetzt durch und fange direkt noch einmal von vorne an, für mich ist das eine Art tägliche Erinnerung an das, was wirklich (wichtig) ist – Shiva.
"Sadhguru has been a keynote speaker at the United Nations and the World Economic Forum, and have been named as one of India's 50 most influential people. His book "Inner Engineering", a New York Times best seller, details his transformational system for achieving inner fulfilment. His Isha Foundation, with more than 9 million volunteers worldwide, is dedicated to addressing all aspects of human wellbeing."
London Real x Sadhguru: How To Manage Stress, Anxiety & Depression
Special: 5 Minutes For Inner Exploration
(falls Ihr noch kurz Zeit habt:)
Kommentare