Gigantisches Tribute-Mural zu Ehren von Leonard Cohen in Montreal // Kanada
Bereits seit 2010 verfolgen wir das Schaffen von Street Artist Miles MacGregor aka El Mac und präsentieren in unregelmäßigen Abständen Mural des Künstlers aus Los Angeles. Am vergangenen Dienstag wurde im kanadischen Montreal ein besonderes Stück Wallart präsentiert. Zum ersten Todestag des Singer-Songwriters, Schriftstellers und Malers Leonard Cohen – wurde ein gigantisches Mural in seiner Geburtsstadt enthüllt. Das Tribute-Werk prangt seit dem 07. November an einem 22-Stockwerke in die Höhe ragenden Gebäude in Downton Montreal. Verantwortlich für die visuelle Hommage an den die kanadische Kunst-Ikone sind der eingangs bereits genannte El Mac sowie Gene Pendon aka Gene Starship und das MU-Collective. Zudem waren 13 Assistenten im Einsatz, welche zusammen mit den Künstlern 240 Dosen Srühfarbe einsetzten. Einige Impressionen des gigantischen Murals bekommt Ihr direkt hier unten. Just have a look + Happy Monday:
On November 7, a massive 11,000-square feet Leonard Cohen mural was inaugurated in downtown Montreal. Artists El Mac, Gene Pendon and the MU collective based their work off a photograph that was originally taken by Lorca Cohen in 2008. Co-founder of MU, Elizabeth-Ann Doyle, mentioned that "Leonard Cohen represents Montreal. He is the ultimate Montrealer! He rallies us, he resembles us, in our quest for freedom, in our search of humanity, in our humor. Leonard Cohen is all of us! It's Montreal!" Leonard Cohen's manager Robert Kory and Lorca Cohen were present at the unveiling of this larger-than-life work of art.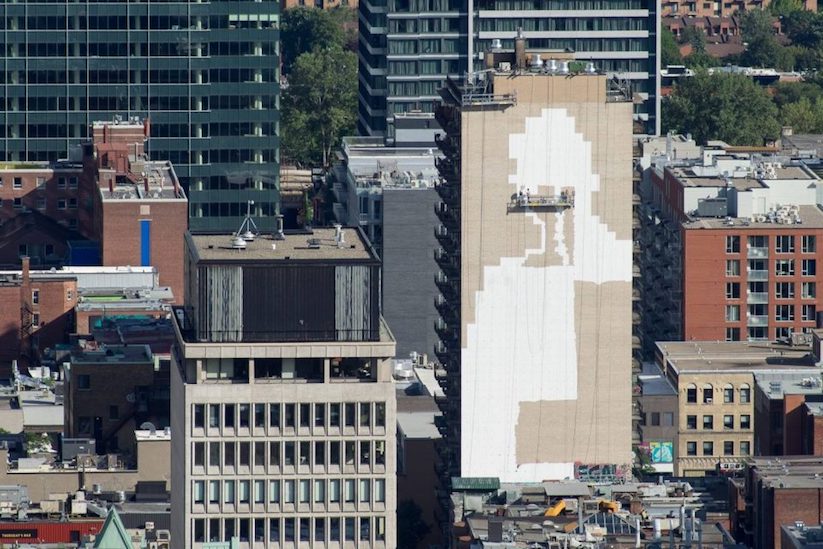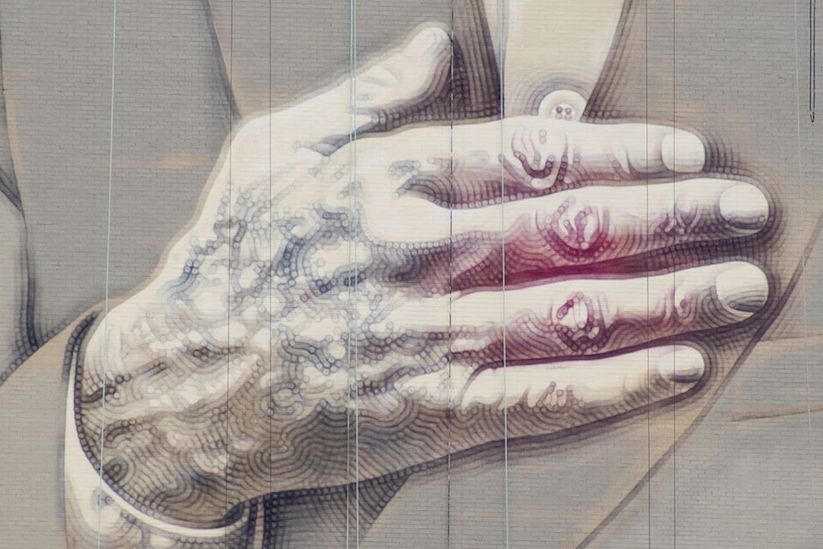 —
[via SAUS]
Facebook Comments:
Kommentare