BMXing: Synthesis – The Best Of Mutiny Crews Footage over 2 Years + Surfer runs over a Shark (Virals of the Day)
Die beiden "Virals of the Day"-Videos heute aus dem Bereich Sport: wir beginnen mit einem sleeken 70sekünder, einer BestOf-Compilation des Footages der Mutiny BMX-Crew, welches man in den letzten 24 Monaten aufgenommen hat. Tricks on Tricks, eine sehr, sehr hohe Dopeness-Dichte:
"Synthesis" is the compilation of some of the best footage from our whole crew from the past 24 months, spliced together by Richard Forne. We have put together numerous projects in the last two years and we wanted to make an edit to highlight what we have done. The whole team has been putting in work and we wanted to give them a little more time to shine since things tend to get lost in the internet.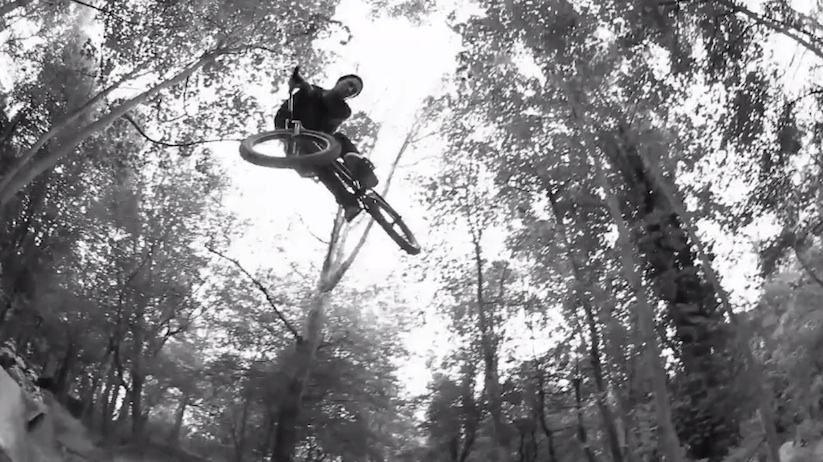 Clip:
[vimeo]http://vimeo.com/99546098[/vimeo]
Viral #2: Surfer runs over a Shark – filmed with a Drone:
Im Anschluss ein Beweisvideo der Haifisch-Lobby, Gründe genug, warum der ein oder andere Surfer nicht ganz zu unrecht auch mal ein Arm oder ein Bein abgebissen bekommt. Die Vorgehensweise in diesem Video ist ausdrücklich unbeabsichtigt, der Hai im Wasser wurde von dem Mann auf dem Bord nicht gesehen. Zum Glück gab es da aber noch diese Drohnen-Kamera:
"When this surfer surfs the wave, he doesn't know that he nearly runs over a shark swimming right below him! That could have been bad…"
Clip:
[youtube]https://www.youtube.com/watch?v=p5QfvKjId2k[/youtube]
Kommentare