Streetart: JRs Inside/Out-Project in Japan (14 Pictures)
Gerade im Vlog noch über den Künstler gesprochen und schon gibt es News: JR ist gerade mit seinem Inside/Out-Projekt im Fernen Osten, nämlich in Japan unterwegs. Dort hat er sich besonders auf die Gebiete konzentriert, die im März des letzen Jahres hart vom Tsunami erwischt wurden. Mit dabei ist wieder sein neuer Photo-Booth-Truck (wir berichteten), die Bilder habe ich teilweise aus JRs instagram Profil (hier meins), hier die offizielle Seite zum "Inside/Out"-Projekt. Enjoy:
Going mobile with his giant photo booth in a converted truck, the French photograffeur has been traveling though Japan with his crew and local volunteers, focusing especially in areas hit by the devastating tsunami which still have not completely recovered over on year out.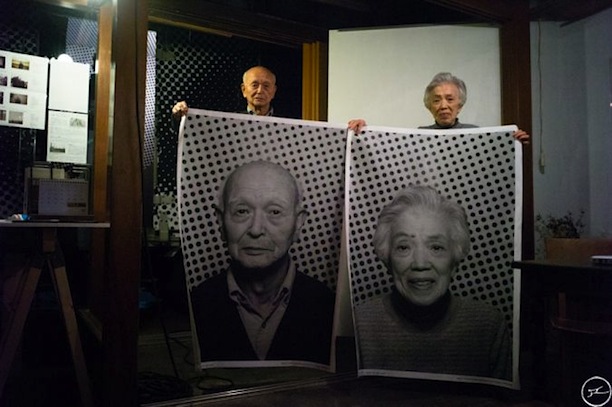 Facebook Comments:
Seiten: 1 2
Kommentare