Vintage Vespa Illustrations – Vintage Commercials & Stuff (18 Pictures)
Natürlich bin ich immer noch Fan, ich komme halt nur einfach nicht mehr zum Fahren und nun steht meine alte Vespa PK 50 XL bereits seit 2 Jahren ungefahren auf dem Parkplatz. Wer Interesse hat, soll sich melden, für 250€ gäb' ich das (aktuell nicht fahrtüchtige) Ding her, ausschließlich an Selbstabholer in Kiel. Wirklich schade, ich fahre gerne Vespa, aber hab da einfach wirklich keinen Gebrauch mehr für. Hier haben ich ein paar alte Illstrationen verschiedener Vespa-Modelle des Herstellers Piaggio gefunden, teils als Commercials, teils als Kalenderblätter, teils als einfache JFF-Illustration – was Design und Lifestyle betrifft, wird nie irgendein Roller an den Swag der Vespa herankommen – peep game:
"The Vespa has evolved from a single model motor scooter manufactured in 1946 by Piaggio & Co. S.p.A. of Pontedera, Italy—to a full line of scooters and one of seven companies today owned by Piaggio—now Europe's largest manufacturer of two-wheeled vehicles and the world's fourth largest motorcycle manufacturer by unit sales."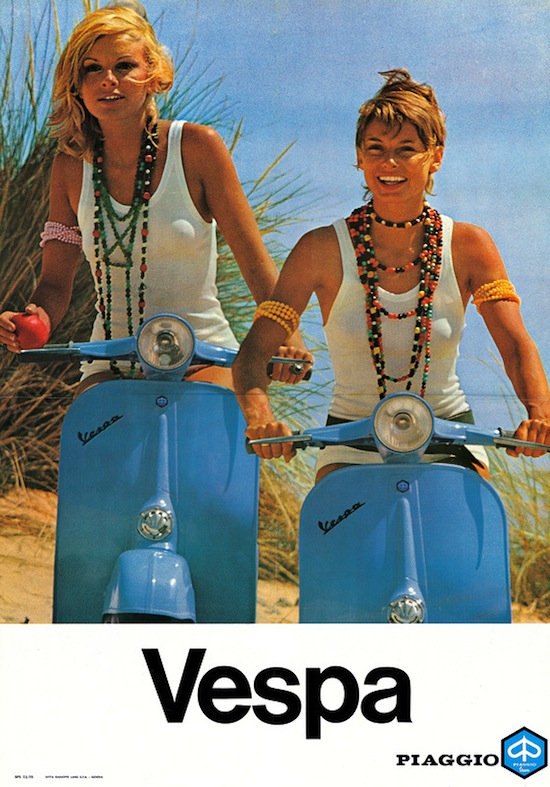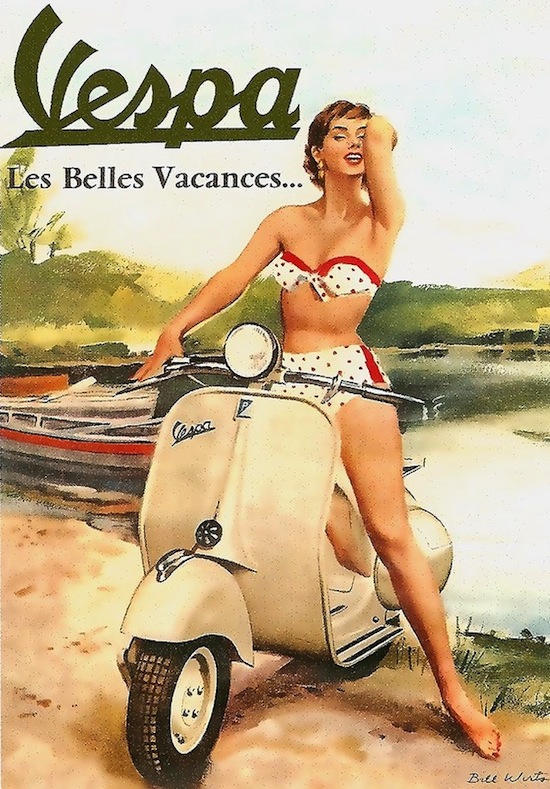 More pictures on page 2 – click below!
Kommentare
Eine Antwort zu "Vintage Vespa Illustrations – Vintage Commercials & Stuff (18 Pictures)"