Vintage Jazz Record Covers inspired by Showtime Series "Homeland" (12 Pictures + Trailer)
Nachdem ich jetzt auch beide Staffeln gesehen habe (Staffel 2 fehlt mir noch das Season Finale – wehe, einer spoilert!) wird's wirklich Zeit mit einer weiteren Serien-Empfehlung für Euch und wie hätte ich die jemals schöner verpacken können, als mit diesen supergeilen Retro-Artworks von Ty Mattson. Alle relevanten Charaktere der Serie "Homeland" (Carrie Mathison, Nicholas Brody, Jessica Brody, Abu Nazir, Saul Berenson) werden hier auf alten Jazz-Plattencovern dargestellt. Erinnerte mich gerade wirklich an die Zeiten, in denen ich im Plattenschrank meiner Eltern gestöbert hab', all diese Motive habe ich irgendwie schonmal gesehen, Major-Props an Ty Mattson für diese Illustrationen.
Ganz unten habe ich auch nochmal die Trailer zu den ersten beiden Staffeln, denn: diese Serie kann ich Euch wärmstens empfehlen. Es geht ganz allgemein um den in den USA stattfindenden "Krieg gegen den Terror". Die komplett verrückte CIA-Agentin Carrie Mathison erhält im Irak Informationen, dass es Terroristen gelungen sei, einen gefangenen amerikanischen Soldaten umzudrehen. Ein paar Monate später kommt der seit 2003 im Irak vermisste Marine Nicholas Brody zu seiner Familie zurück, nachdem er von einer Spezialeinheit befreit wurde. Niemand hat damit gerechnet, dass der Typ noch lebt, am wenigsten seine Frau, die inzwischen mit einem Ex-Kollegen ihres Mannes vögelt. Brody wird in den USA als Held empfangen, doch die CIA-Tante Mathison glaubt, dass er für den Al Qaida-Terroristen "Abu Nazir" arbeitet – in der gesamten ersten Staffel bleibt unklar, ob Brody nun der Gute oder doch ein Schläfer ist. Wie gesagt, durchgehend spannend, ahnt die Trailer. Aber erst diese Artworks hier:
"Last night was the finale of the second season of Homeland. To say that I am a huge fan would be an understatement! As a personal project, I set out to create a series of designs to celebrate the award-winning show. Playing off of the subtle theme of jazz that appears the storyline, I designed 12 vintage record covers inspired by the TV series. Let me know what you think." – Ty Mattson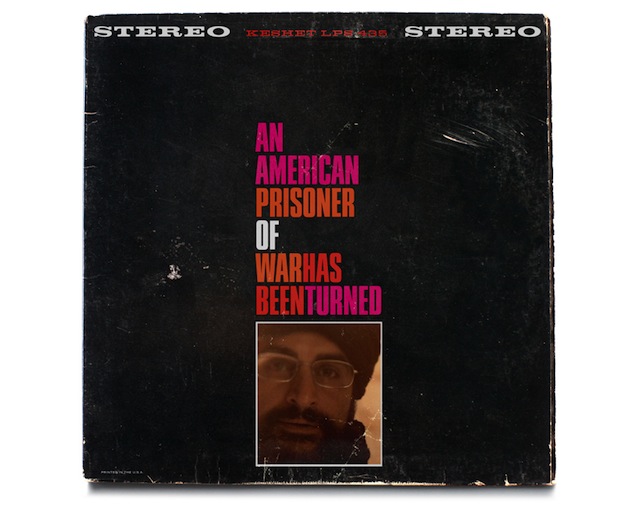 More pictures on page 2 – click below!
Kommentare
5 Antworten zu "Vintage Jazz Record Covers inspired by Showtime Series "Homeland" (12 Pictures + Trailer)"