The Alchemist veröffentlicht neues Album – "A Doctor, A Painter & An Alchemist Walk Into A Bar" // Stream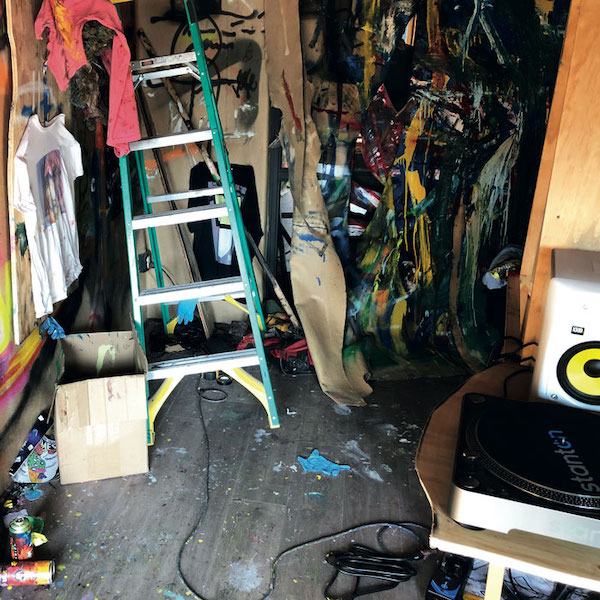 Einer meines absoluten Lieblings-Producer hat es wieder getan: hier ist The Alchemist mit seinem neuen Album "A Doctor, A Painter & An Alchemist Walk Into A Bar". Kurz zu älteren Projekten, die mich allein in den letzten 2 Jahren durchgehend begeistert haben und die ihr unbedingt hören müsst: kennt Ihr dieses quite neue Projekt mit Freddie Gibbs, "Alfredo" (Mai 2020)? Oder "LULU", mit Conway The Machine (März 2020)? Was ist mit "The Price Of Tea In China" mit Boldy James, kennste (Februar 2020)? Was ist sonst mit "FETTI", zusammen mit Curren$y und Freddie Gibbs (November 2018)? Abgesehen davon ist er auch immer auf Alben von Eminem, Jay-Z, Jay Electronica, Westside Gunn, Roc Marciano oder Action Bronson mit Beats vorhanden – und man hört es jedes Mal heraus, einfach geil.
So. Und jetzt kommt eben ein neues Album, eine Art Beattape mit nur einem Feature, nämlich Westside Gunn auf "Stained Glass", was wir hier unten für Euch als Video eingebunden haben. Außerdem noch einmal "Secret Sauce", die Alchemist-Doku aus 2017, die Ihr auch unbedingt gesehen haben solltet.
Now, with even more heat in the stash, Uncle Al is right back at it with a new solo project called A Doctor, A Painter & An Alchemist Walk Into A Bar – which is strictly instrumental, aside from a lone guest verse from Westside Gunn (who just dropped Who Made the Sunshine) on "Stained Glass."
The Alchemist – "A Doctor, A Painter & An Alchemist Walk Into A Bar" // Spotify Stream:
The Alchemist – "A Doctor, A Painter & An Alchemist Walk Into A Bar" // apple Music Stream:
The Alchemist x Westside Gunn – "Stained Glass" // Official Video:
The Alchemist – "Secret Sauce" (Behind The Beat Video)
Kommentare