Skateboarding // Surfing: Ben Raybourn + Multiple Personality Disorder (2 Clips)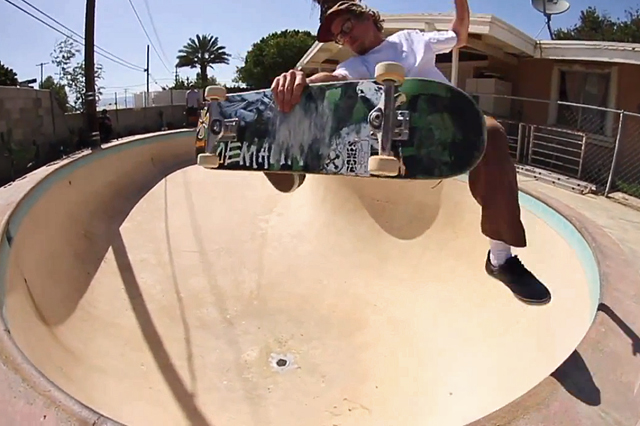 Ich konnte mich gerade nicht entscheiden, Skaten oder Surfen, was bring' ich heute?! Es gab keine andere Lösung, nachdem ich diese Clips 2x gesehen habe war klar: die müssen beide! Guckt Euch Ben Raybourn an, wie er sein Ding in den unterschiedlichsten Spots (bevorzugt Pools!) durchzieht und danach den Surfing Clip "Multiple Personality Disorder" – ich mein', wen der schon Multiple Personality Disorder heisst, was kann da noch passieren? Beide zu gut – enjoy:


Clips:
Ben Raybourn, Welcome to Birdhouse Skateboards:
[youtube]http://www.youtube.com/watch?v=-cjh_tK7szg[/youtube]
Ben Raybourn is the newest pro on Birdhouse Skateboards.
Multiple Personality Disorder:
[vimeo]https://vimeo.com/51985276[/vimeo]
Chippa Wilson, Mason Ho and Zeke Lau trade off grinding left tubes at a novelty left in Nicaragua. If they did not make the drop then their body was getting dragged across an urchin filled bottom. Unfortunately, Nathan did not make the trip, but you will see he was pulling into some massive tubes and doing some huge man hacks.
Kommentare
Eine Antwort zu "Skateboarding // Surfing: Ben Raybourn + Multiple Personality Disorder (2 Clips)"