Sixtagram Friday: 6 Instagram Profiles To Follow #17
Sixtagram Friday, Runde 17. Heute mal wieder mit einem Special, in dem sich alles ums Skateboarden dreht. Mit dabei natürlich die beiden Götter Tony Hawk und Eric Koston, Skate Ikone Geoff Rowley, Übertalent Paul Rodriguez, Rampensau Brandon Biebel und Benny Gold, mittlerweile Inhaber seines eigene Streetwear Labels, aber immer noch Skater durch und durch. Wir können zwar alle überhaupt nicht skaten, aber ihr solltet uns trotzdem auch folgen: Ivi (@wtf_ivikivi), Nico ( @_ndf_), Olli (@spotcatcher), Derby (@derbysda), Olsen (@markolan) und Emser (@mcwinkel). Enjoy:
"Here's the new Sixtagram Friday on WHUDAT, some recommendations for miscellaneous Instagram-Users to follow – just if you want to. If you don't want to add them, just enjoy their footage + be inspired."
Tony Hawk (@tonyhawk): If you know any skater,  it is probably Tony Hawk.

Benny Gold (@bennygold): Californian grafic designer, runs his own streetwear label, Benny Gold, and skates to work every morning.
Brandon Biebel (@bbiebel): Member of the Girl Skateboard team, loves sitting court side at a Sacramento Kings game, while drinking a lot of beer.
Eric Koston (@erickoston): Besides Tony Hawk, the second most famous Skatesuperstar.
Paul Rodriguez (@prod84): P Rod is only 28 years old but if he keeps on winning every contest, he is going to be the next Tony Hawk.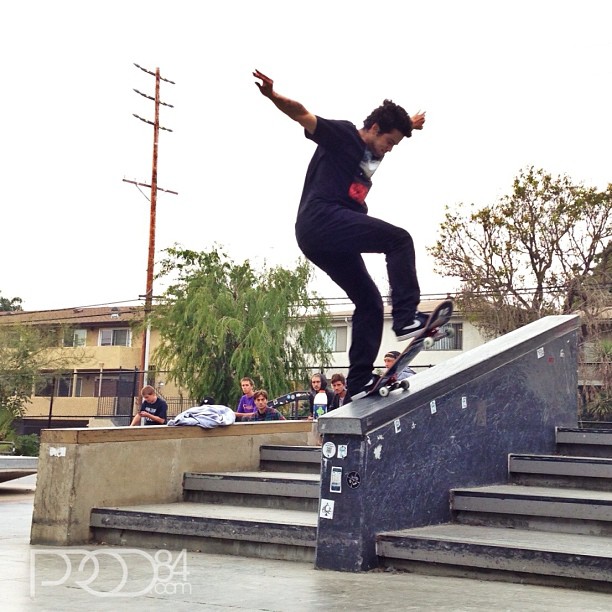 Geoff Rowley (@geoffrowley): Besides Hawk and Koston the third skater legend, with one difference, he is from England.
Kommentare
Eine Antwort zu "Sixtagram Friday: 6 Instagram Profiles To Follow #17"