Reconstructing the View: Grand Canyon Photography by Mark Klett and Byron Wolfe (12 Pics + Video)
Ein wundervolles Projekt der beiden passionierten Grand Canyon Fans und Fotografen Mark Klett and Byron Wolfe, die sich historisches Bildmaterial vom Grand Canyon besorgt haben (u.a. alte Postkarten oder alte Fotos aus dem 19ten Jahrhundert von Ansel Adams oder Edward Weston) und diese Bilder mit aktuellen Fotografien verschmelzen lassen. Die Fotos sehen nicht nur sehr interessant aus, dahinter verbergen sich oftmals noch die skurrilsten Geschichten, wie zum Beispiel das Bild # 6, welches in dem Video ganz unten im Detail von Klett & Wolfe erklärt wird. Stunning:
"A collaborative project which involves combining modern day photos of the Grand Canyon taken by Klett and Wolfe with old postcards and 19th century images shot by photographers such as Ansel Adams and Edward Weston."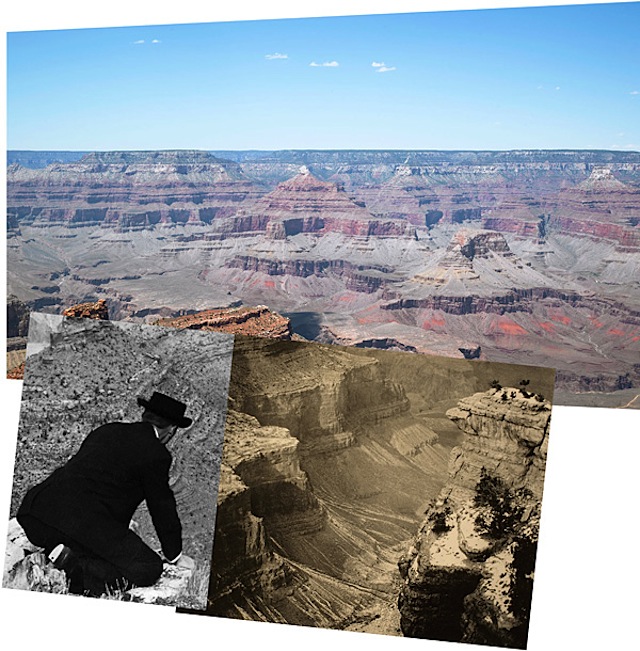 More pictures plus watch the clip on page 2 – click below!
Kommentare