Gruesome Drawings of Cute Cartoon Characters by PEZ (15 Pictures)
Der in Nantes/Frankreich ansässige Grafikdesign-Künstler PEZ flankt uns nicht ganz unpassend zu Halloween, seine herrlich spooky daherkommende Serie "Distroy" auf die Bildschirme. So liebenswerte, wie wohl auch wirklich jedem bekannte, Comic-Charaktere wie Homer und Bart Simpson, Super Mario, South Parks's Kenny, Donald Duck und sogar Mickey Mouse werden hier auf sehr ästhetische Weise durch den Zombie-Wolf gedreht. Der Künstler gewährt uns einen gruseligen Blick unter die Haut und auf das weirde Innenleben unserer Lieblinge – jedoch ohne den Comic-Visagen ihre ihnen eigenen, so freundlichen Gesichtsausdrücke zu entziehen. Biddesehr:
France-based artist and freelance graphic designer Pez created this remarkable series, called Distroy, in which the many cute cartoon characters whom we have grown to know and love are transformed into unexpectedly gruesome illustrations.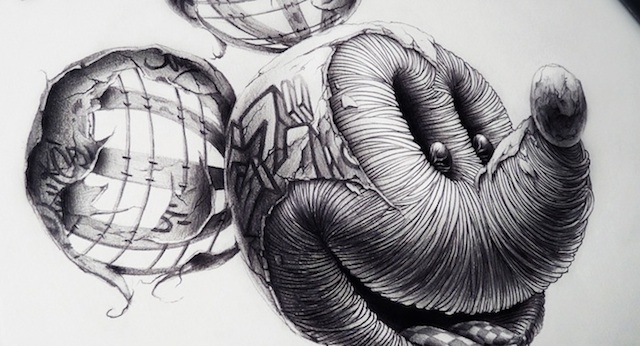 More pictures on page 2 – click below!
Kommentare