BMXing: Tim Knoll's Point of View (Clip)
Davon das Tim Knoll einer der kreativsten Biker der Szene ist und sich skill-technisch absolut nicht hinter Leuten wie z.B. Nigel Sylvester zu verstecken braucht, konnten wir uns hier bereits überzeugen. Sein aktuellster Clip allerdings, ist von einem eher ungewohnten Kaliber. Wir bekommen hier ansatzweise demonstriert, wie es sich anfühlt bzw. es aussieht, auf Tim's Sattel Platz zu nehmen. Seine ohnehin schon aufwändig vollführten Tricks kommen aus dieser POV-Perspektive nochmals um ein absolut Vielfaches atemberaubender daher. Muss man gesehen haben, aber Achtung: Akute Schwindelgefahr, kein Shice(!) Viel Spaß:
Tim Knoll is definitely one of the best dudes pushing the limits of BNX, experimenting with tricks and incorporating them with his environment in new an creative ways. in his latest video, we get a POV look what it's like to be in Knoll's seat.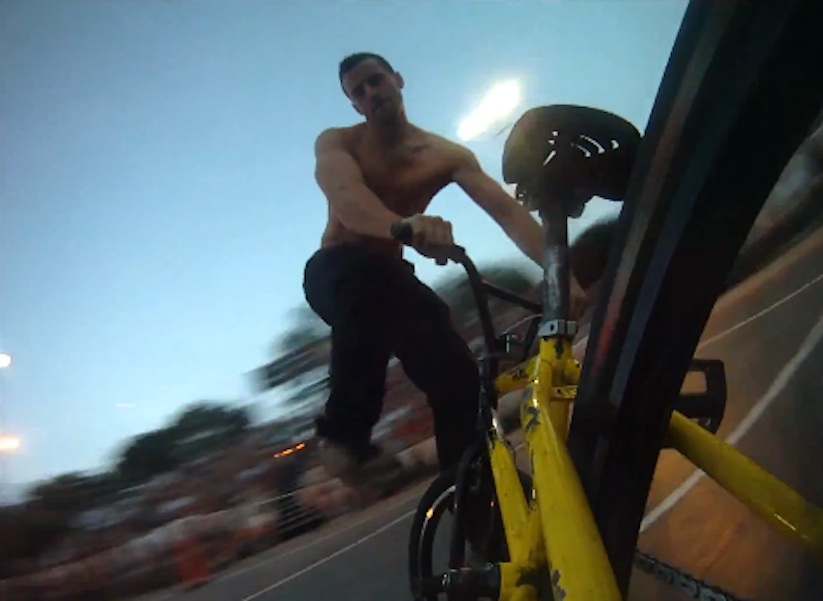 Clip:
[youtube]https://www.youtube.com/watch?v=cDd9Utf7GhQ#t=38[/youtube]
___
[via mashkulture]
Kommentare
Eine Antwort zu "BMXing: Tim Knoll's Point of View (Clip)"