The Hottest Girls In Pro Surfing 2012 Edition (Pics + Clips)
Also Geschmack haben die Jungs von Transworld Surf – so viel steht fest. Gute Ideen auch. Denn mit dem einkehrenden Winter und den spürbar kälter werdenden Tagen kann ein kleiner "Warmmacher" nicht schaden. Genau das hat sich auch die Transworld Surf-Redaktion gedacht und eine Auswahl der 20 heißesten Surfladys der diesjährigen Saison zusammengestellt. Zu den genauen Auswahlkriterien haben sich die Jungs bislang nicht geäußert, am besten ihr werft selbst mal einen Blick drauf und lasst uns wissen, ob die Platzierungen aus eurer Sicht so gerechtfertigt sind.
Who are this season's 20 hottest pro surf girls? The Transworld Surf editorial team made a selection that makes your cold winter day a bit more enjoyable.
Platz 1 geht an die Hawaiianerin und das Rip-Curl Bikini-Model Alana Blanchard. Den zweiten Platz sichert sich die fünfmalige ASP-World Championship-Gewinnerin Stephanie Gilmore. Die ebenfalls aus Hawaii stammende Malia Manuel belegt Rang drei, gefolgt von der Big-Wave-Surferin Maya Gabeira (Rang vier). Die 22-jährige Monyca Byrne Wickey, die den Whudatleser nicht unbekannt sein dürfte, macht es sich auf Platz fünf bequem. Im Folgenden haben wir euch ein Potpourri der aus unserer Sicht schönsten Bilder zusammengestellt (alle Bilder gibt's dann hier). Weiter unten findet ihr zudem zu den zuvor genannten Surferinnen (Platz 1 bis 5) jeweils noch einen Surfclip. Schönen Sonntag noch.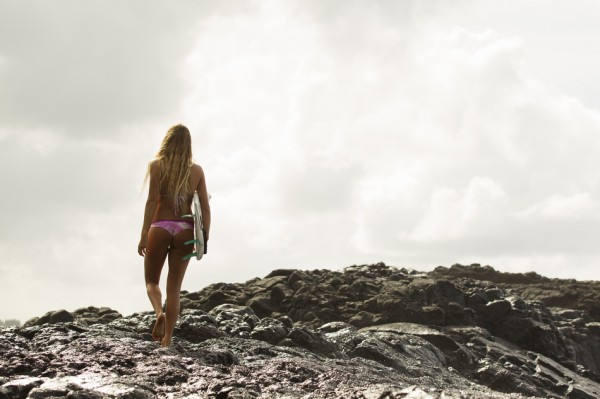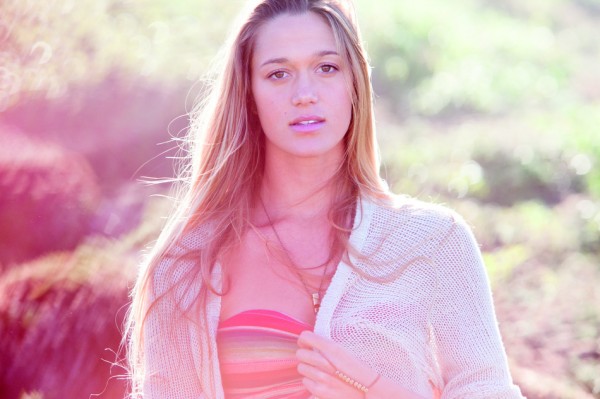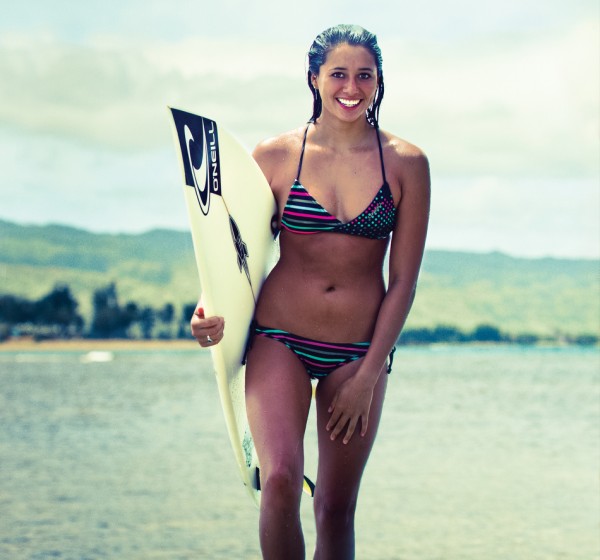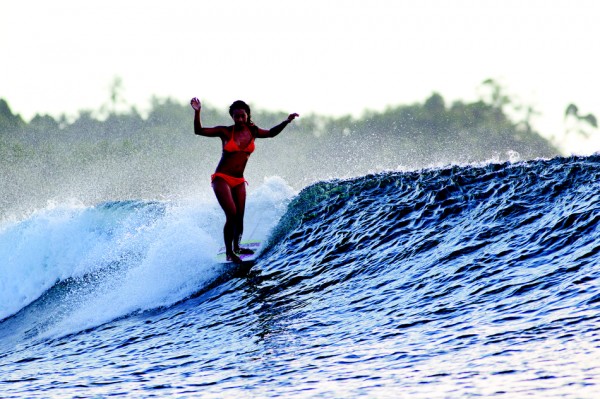 Platz 1: Alana Blanchard
http://www.youtube.com/watch?v=rwqiFezgZPM
Platz 2: Stephanie Gilmore
https://vimeo.com/54075875
Platz 3: Malia Manuel
Platz 4: Maya Gabeira
http://www.youtube.com/watch?v=0rj7rjF77DA
Platz 5: Monyca Byrne Wickey
Facebook Comments:
Kommentare
2 Antworten zu "The Hottest Girls In Pro Surfing 2012 Edition (Pics + Clips)"