Surfing: Alex Knost in Bali x Costa Rica plus Big Wave Surfing Nazare Portugal (2 Clips)
Zwei mal Surfing heute, aus aktuellen Anlässen: zum Einen haben wir Alex Knost beim Wellenreiten auf Bali und Costa Rica, gefilm und edited (Props für's Editing!) von Taylor Bonin, die Musik kommt von Time by Ty Segall & White Fence. Sehr angenehm zu gucken, danach aber bitte auch den zweiten Clip gucken:
RVCA Advocate Alex Knost surfing Bali and Costa Rica. Filmed and Edited by Taylor Bonin.
Clip:
Special: Big Wave Surfing Nazare Portugal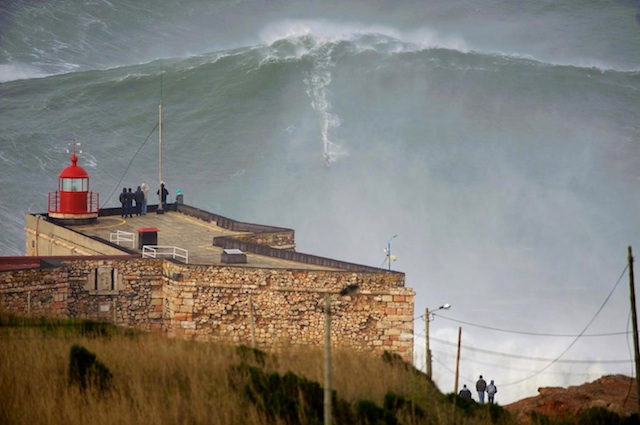 [click to enlarge]
… und das wäre dann dieser hier – diese Welle von hier oben habe ich gestern schon auf facebook gepostet, die haben da gerade mal wieder ordentlich Swell an den Küsten Portugals, sowas hab' ich echt noch nicht gesehen. Man untersucht gerade, ob das der neue Weltrekord ist, den fertigen Clip seht Ihr dann auf WHUDAT, hier der unglabliche Trailer, macht mal Fullscreen. Sowas hab' ich schon öfter in irgendwelchen Alpträumen gesehen, derbe:
"Nazare (Praia do Norte) was hit today by a massiv nord-west swell with a breeze of south-east wind! perfect conditions! McNamara was charging! Hundreds of photographers and audiences have probably seen their biggest swell…"
Facebook Comments:
Kommentare
Eine Antwort zu "Surfing: Alex Knost in Bali x Costa Rica plus Big Wave Surfing Nazare Portugal (2 Clips)"