Shepard Fairey New Mural @ Art Basel / Miami, USA (6 Pictures)
Shepard Fairey und Team sind in Miami auf der Art Basel angekommen und haben soeben dieses Mural an den Wynwood Walls in typischer Handschrift fertiggestellt. Es handelt sich hier bei um ein Tribute an Tony Goldman (hier gefeatured), der die Wynwood Walls einst ins Leben rief, auf Bild #3 ist er sehr gut zu erkennen. Obey, y'all:
While you discovered some progress shots yesterday, Shepard Fairey and his crew have now completed this new mural in Miami, USA for Art Basel 2012. Featuring his signature imagery, this mural is also a tribute to the recently deceased Tony Goldman. If you are in the neighbourhood, this one can be seen at the Wynwood Walls.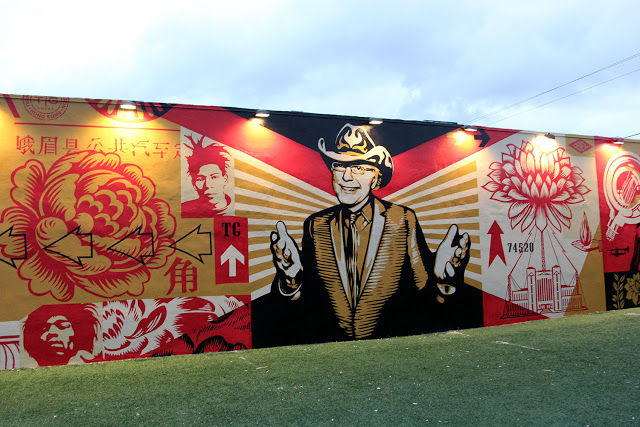 ___
[via streetartnews]
Kommentare
2 Antworten zu "Shepard Fairey New Mural @ Art Basel / Miami, USA (6 Pictures)"