Realistic Paintings of Weird Stuff (4 Pictures)
Wenn man sich diese Illustrationen vom Schweizer Künstler Till Rabus so anschaut, könnte man denken, dass der gute Mann 1 bis 2 mal zu oft auf den Kopf gefallen ist. Dahinter steckt aber eigentlich ein genialer Mensch, dem es liegt, das abstrakte darzustellen. Einige seiner Arbeiten erinnern auch an die Werke von Salvador Dali.
Like for example a sausage holding a fork, ketchup on chopped-up corn, and a beer can balancing on colorful drinking straws. Something tells us he was inspired by Salvador Dali's work. The talented Rabus is a graduate of the Ecole Superieure des Beaux-Arts de La Chaux-de-Fonds, and works now between Paris and Neuchatel.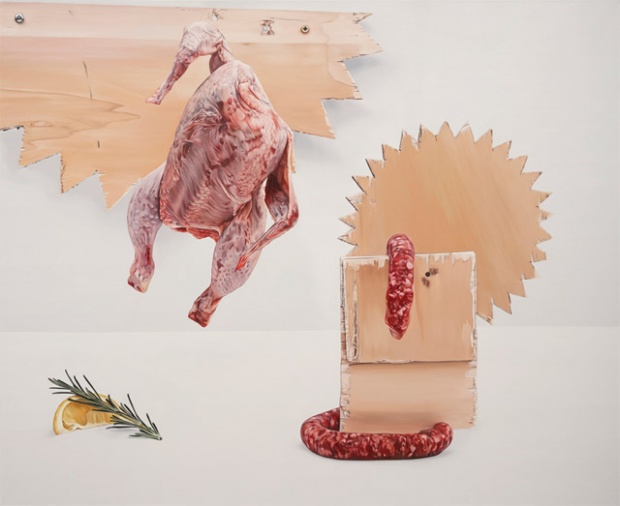 Noch mehr Bilder findet ihr hier.
—-
Kommentare
3 Antworten zu "Realistic Paintings of Weird Stuff (4 Pictures)"