Prince's Hair Styles From 1978 To 2013 Illustrated by Designer Gary Card
Der plötzliche und unerwartete Verlust des einzigartigen Künstlers Prince hat weltweit für massive Erschütterung gesorgt. Das Werk des Musikers, Produzenten, Schauspielers, Regisseurs und Meisters der Neuerfindung ist derzeit allerdings so lebendig wie nie und wird es ganz sicher auch bleiben. Natürlich hat Prince auch hier bei uns auf WHUDAT jederzeit einen Ehrenplatz sicher und wird auch weithin hart gefeatured werden (wie z.B. hier & hier & hier). Der Designer Gary Card hat sich nun den 36 unterschiedlichen Hairstyles des Künstlers, welche dieser in der Zeit von 1978 bis 2013 rockte, angenommen und disese entsprechend illustriert:
Prince was as much a master of reinvention as he was a master of his craft. He changed his name at least seven times and spanned several genres with his music. He played various instruments and he was a producer, an actor, and a director as well as a legendary singer and song writer. Oh, and he also changed his hairstyle 36 times between 1978 and 2013. As you can see from the below illustrations by artist and set designer Gary Card, Prince was never out of style.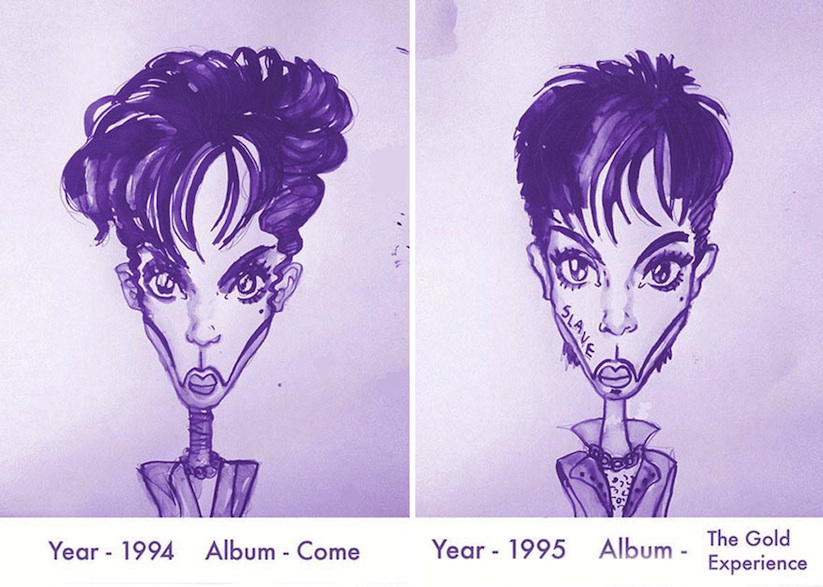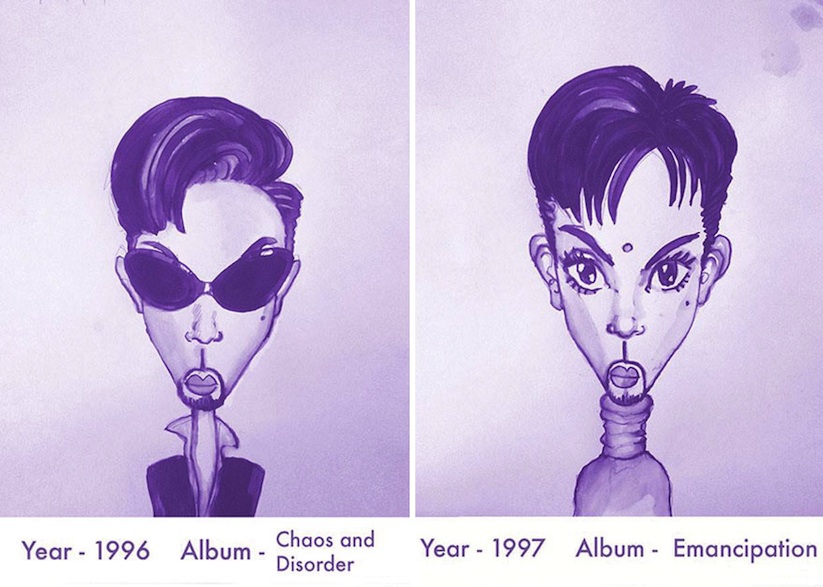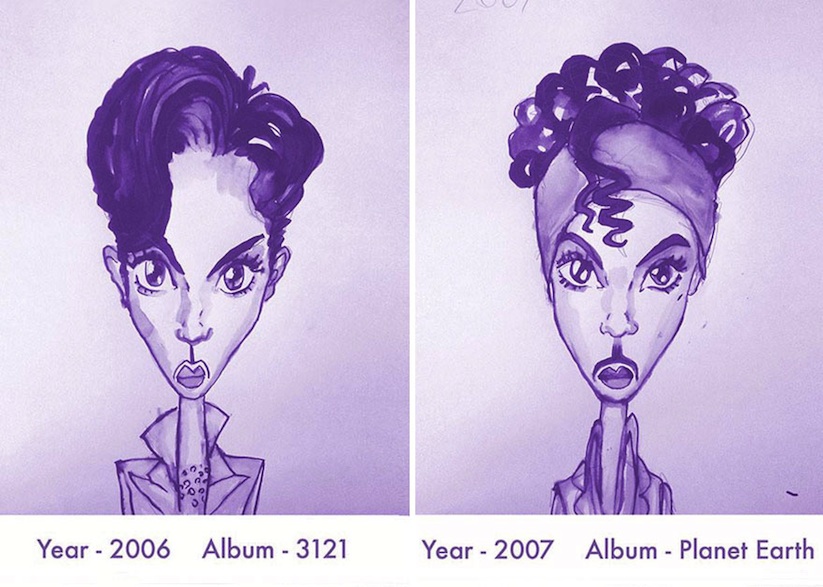 —
[via boredpanda]
Kommentare