Movie Pics on Real Life Backgrounds via Iphone by Francois Dourlen (12 Pictures)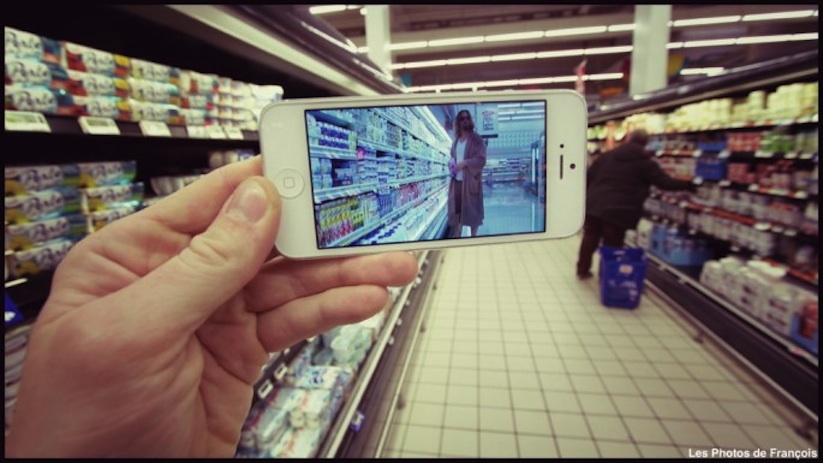 Der französische Fotograf und Cinéaste Francois Dourlen bringt seine Lieblingsfilme und TV-Serien auf äußerst kreative Weise auf die Straße. Seine Idee ist zwar relativ simpel, die Ergebnisse dafür aber umso genialer. Szenenbilder seiner Favo-Movies speichert der Chabo einfach auf seinem Iphone ab und lichtet dieses dann anschließend, am perfekt zum Kontext der jeweiligen Szene passenden Ort, gekonnt mit seiner Cam ab. Zu sehen bekommen wir hier beispielsweise den Dude Lebowski im Supermarkt, Arnie Schwarzenegger als Terminator auf dem Kinderdreirad oder Bruce Willis, der sich aus der heimischen Mikrowelle kämpft. Die Highlights dieser absolut sehenswerten Serie haben wir hier einmal für Euch zusammengetragen. Biddeschön:
Photographer Francois Dourlen has made a hobby of saving movie scenes as pics on his phone and then finding the perfect background in the real world to hold the scene up in front of. Sometimes the scene he sets replicates the movie, as in the case of The Dude in the grocery aisle. And other times, the background is hilariously surreal, like Bruce Willis being stuck in a microwave.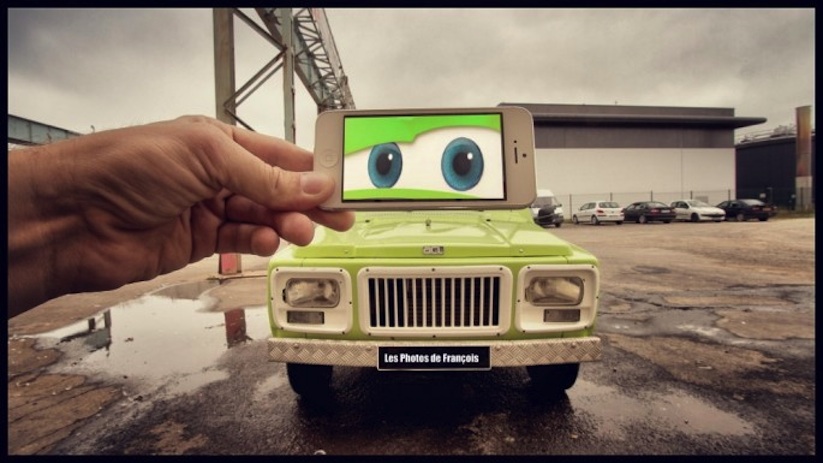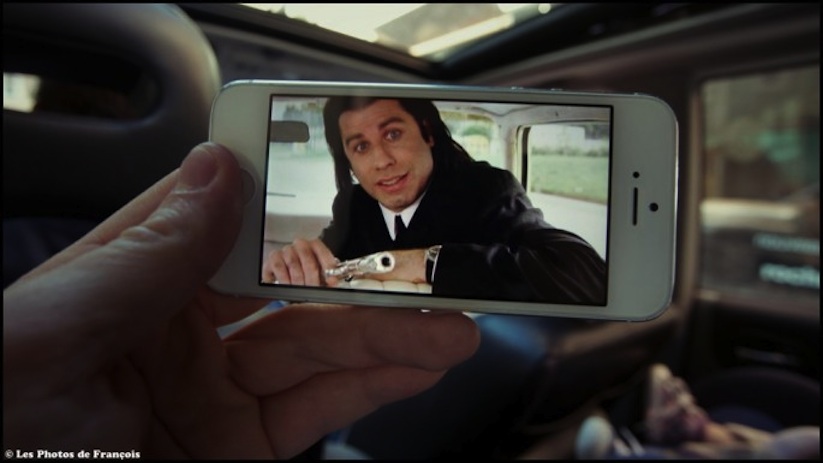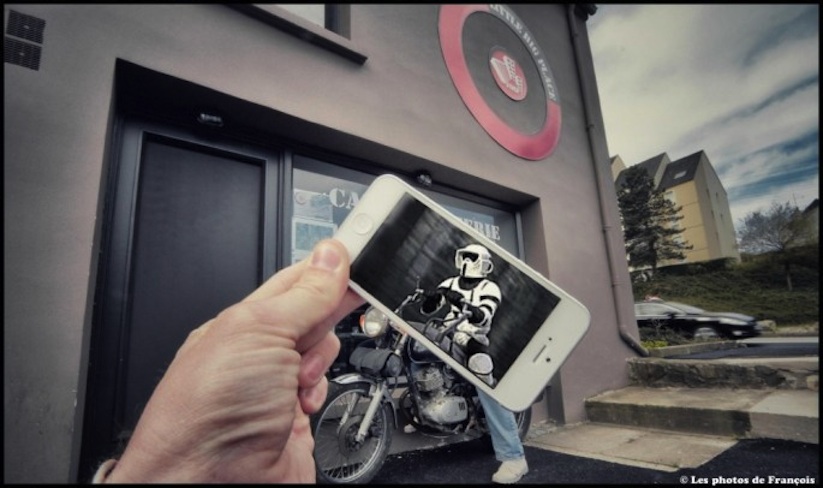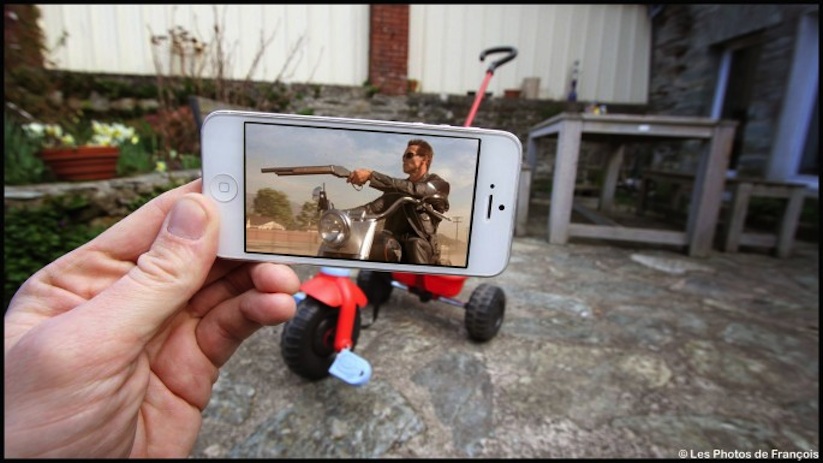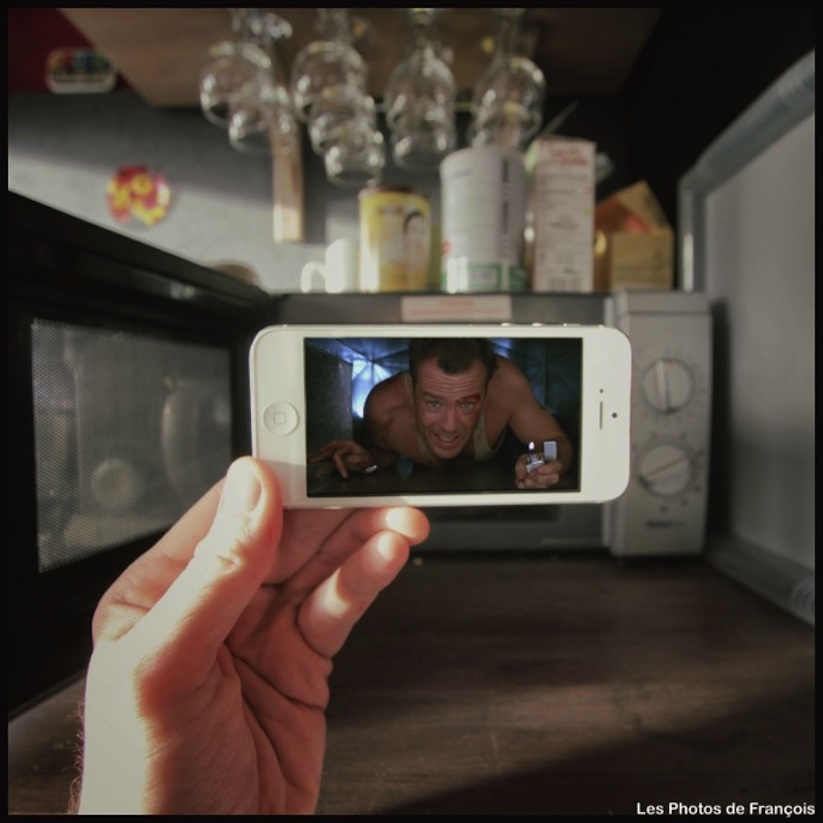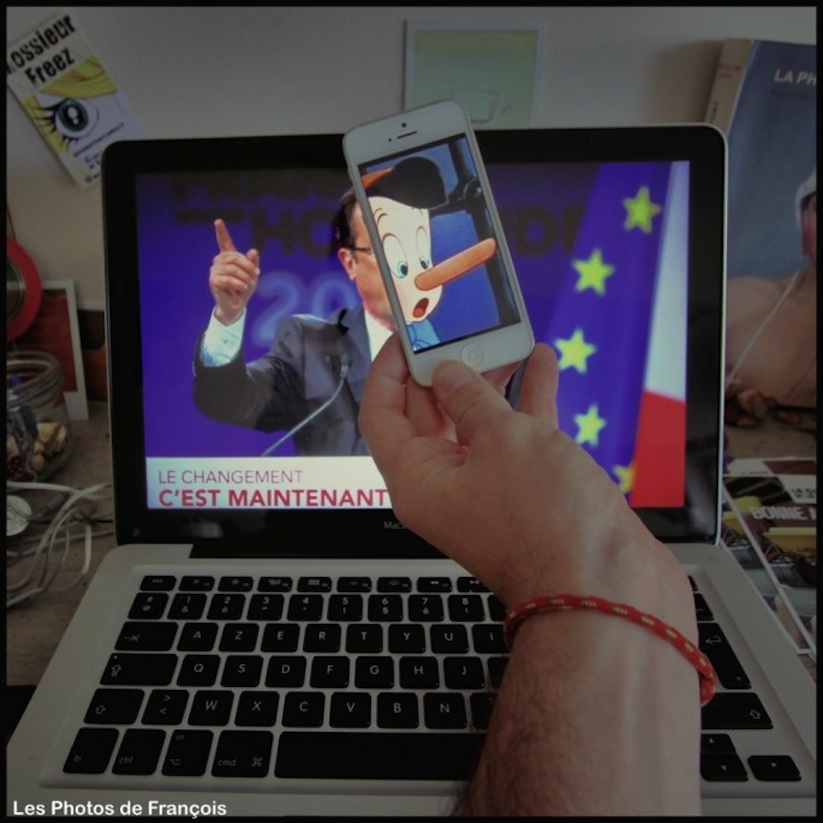 ___
[via twentytwowords]
Kommentare
3 Antworten zu "Movie Pics on Real Life Backgrounds via Iphone by Francois Dourlen (12 Pictures)"