J Dilla – "Dillatronic LP" (Full Album Stream)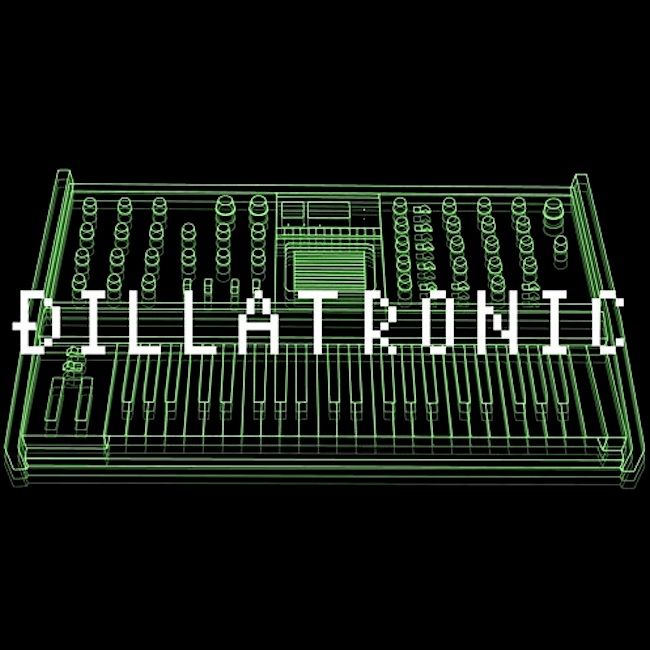 Mittlerweile sind bekanntlich schon neun Jahre vergangen, seit dem mit J Dilla einer der weltweit begnadetsten Hip Hop-Producer, leider viel zu früh das Zeitliche segnen musste. In regelmäßigen Abständen tauchen jedoch immer wieder Songs oder sogar ganze Alben des Beat-Wizard aus Detroit auf, welche der Öffentlichkeit bisher vorenthalten blieben. Ma Dukes, die Mutter J Dilla's verwaltet das künstlerische Vermächtnis ihres Sohnes mit größter Hingabe und Akribie und erfreute Vertraute und Fans in der Vergangenheit bereits mit jeder Menge unveröffentlichter Juwelen. Wie auch jetzt wieder mit "Dillatronic" – ganze 41(!) elektronisch angehauchte Jay Dee-Instrumental-Produktionen bekommen wir auf dem neuen Longplayer präsentiert. Direkt hier unten haben wir den entsprechenden Stream für Euch. Viel Spaß damit:
The late, great J Dilla is rightly celebrated as one of the greatest hip-hop producers of all time, in part because his ear for music was so diverse and expansive. From the smooth, soulful soundbeds he laid down for A Tribe Called Quest, Slum Village, The Pharcyde, Common, The Roots, and D'Angelo to the hard-edged, synth-heavy tracks he crafted for Busta Rhymes, Jaylib, Oh No, and Phat Kat, Jay Dee's music continued to grow and evolve throughout his brief time on this planet.Now, a fresh batch of those creations will be made available to the world for the first time, in the form of the latest official J Dilla release, Dillatronic. Presented by Ma Dukes, Dillatronic contains over 40 rare instrumentals that showcase Dilla's undeniable electronic influences. J Dilla's music was impacted by the diverse musical history of Detroit – the birthplace of Techno and one of the most important cities in the history of electronic music.
Kommentare