Hyper-Realistic Paintings Of Old-School Snacks And Comics (12 Pictures)
Der im Sunshine State Florida lebende Künstler Doug Bloodworth hat sich voll und ganz der fotorealistischen Ölmalerei verschrieben. Inspiration für seine herrlich nostalgisch daherkommenden Arbeiten, schöpft der Künstler mit offensichtlicher Vorliebe für Comics und Old-School Snacks aus seinen Kindheitserinnerungen. Die Ölgemälde, welche auf den ersten Blick absolut nicht als solche zu erkennen sind, featuren neben klassichen Comics wie Superman, Spiderman, Hulk, Wonder Woman oder den Fantastic Four auch eine ganze Reihe zuckriger Leckereien. Die Transformation einer komplett weißen Leinwand in eines dieser maximal farbgewaltigen Artworks, bewältigt Doug Bloodworth in der Regel innerhalb eines Zeitraums von etwa 2 Monaten. Einige Kostenproben seine Kunst haben wir direkt hier unten für Euch. Eye Candy, y'all:
Florida-based artist Doug Bloodworth is a photorealist painter whose works are influenced by American western classics. His oil paintings are unbelievably realistic and feature old-school snacks together with classic comics that are sure to bring back a sense of nostalgia. Bloodworth begins his painting on a blank canvas, without the help of grids and each artwork can take him over two months to complete.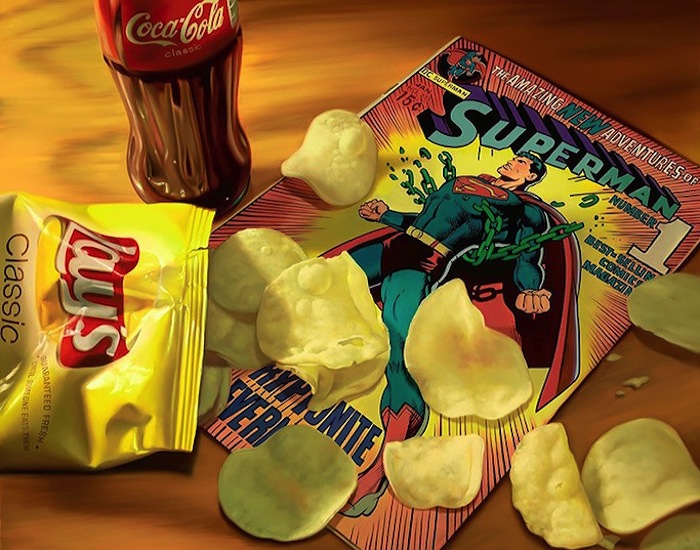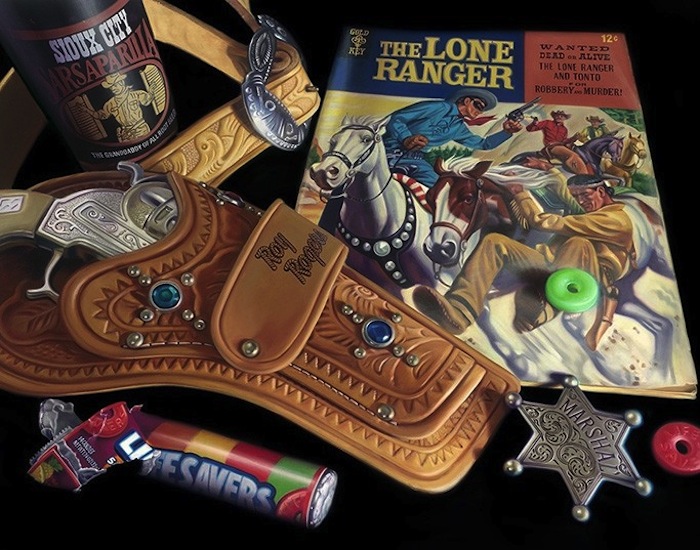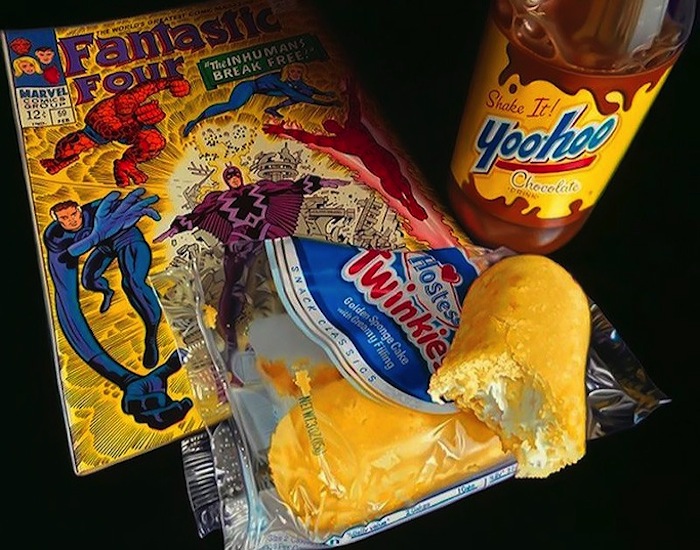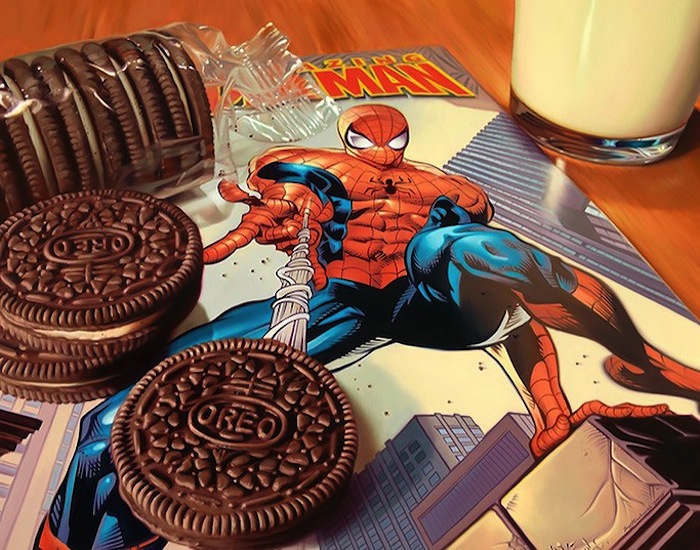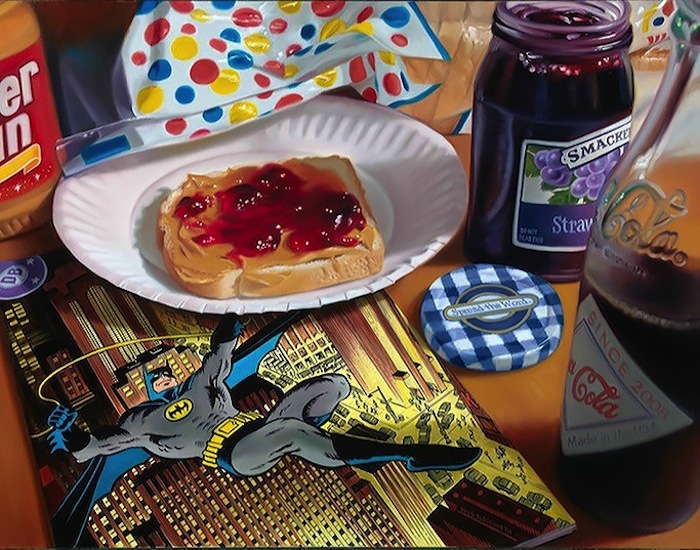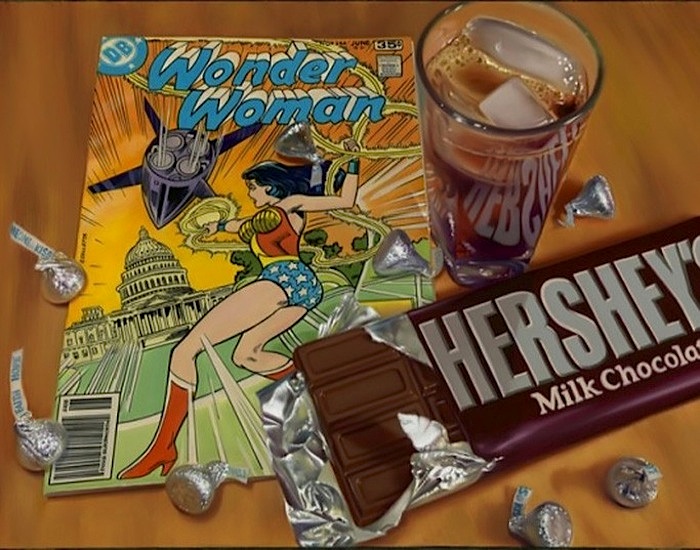 ___
[via distractify]
Facebook Comments:
Kommentare