Famous Paintings updated with 21st-Century Gadgets by Kim Dong-Kyu (12 Pictures)
Der koreanische Illustrator Kim Dong-Kyu masht für sein Projekt "Art x Smart" weltberühmte, klassische Gemälde mit im 21. Jahrhundert nicht mehr wegzudenkenden Technik-Gadgets. In Werken der großen Meister van Gogh, Picasso, Chagall, Munch & Co lassen sich hier unter anderem Smartphones und Tablets finden. In obigen Bild transformiert der Künstler z.B. van Gogh's berühmtes Schlafzimmer mittels Macbook, Iphone und Ipad nebst massig Ladekabelwirrwarr und Neon City Bike – in ein amtliches Hipsterapartment. Eine wirklich sehr schöne, wie auch absolut gelungen umgesetzte Idee. Enjoy:
In his impressive project "Art x Smart" Korean illustrator Kim Dong-Kyu updated famous Paintings by van Gogh, Picasso, Chagall or Munch with 21st-Century gadgets.
"The Card Players" by Paul Cézanne

"A Sunday Afternoon on the Island of La Grande Jatte" by Georges Seurat

"The Dream" by Pablo Picasso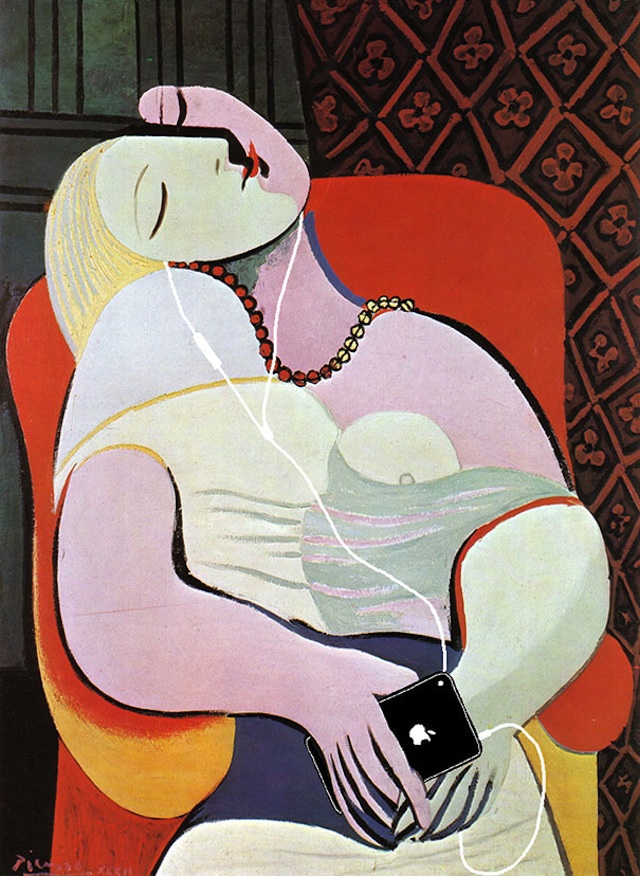 "Wanderer Above the Sea of Fog" by Caspar David Friedrich

"The Ancient of Days" by William Blake

More pictures on page 2 – click below!
Kommentare