Brothers Re-Create Pictures of Them – 20 Years Later (16 Then/Now Photos)
Vermutlich eines der schönesten Geschenke, die man seiner Mutter so machen kann: zwei Brüder aus den USA (heute 29 und 26 Jahre alt) haben für ihre Frau Mama ein Fotoset angefertig, für welches sie alte Fotos aus der Kindheit nachgestellt haben. Sie haben sie ähnliche Klamotten wie auf den Ursprungs-Fotos angezogen und haben die Original-Schauplätze besucht, an denen die Fotos einst aufgenommen wurden. Einer der Brüder hat diese Bilder von ein paar Tagen bei reddit hochgeladen, seitdem gehen sie durch's Web – zurecht:
"Two brothers wanted to give their mother something really special. A gift she would never forget. So they decided to dig up some old photos and – 20 years later – recreate them as closely as possible. The result? Hilarious, adorable and, yes, very special."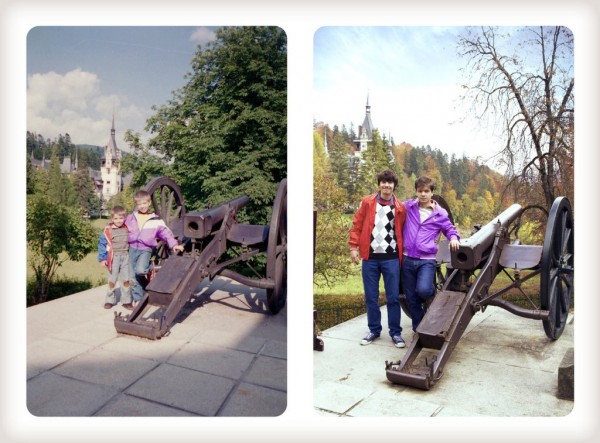 More pictures on page 2 – click below!
Kommentare