Best-of "Someecards" Ever (26 E-Card-Illustrations)
Auch für's Jahresende aufbewahrt: die besten Someecards, die ich in diesem Jahr hier und da im Internt entdeckt habe jemals rausgekommen sind. Jeder Mensch mit einem Internet-Anschluss hat garantiert schonmal eine dieser leicht bissigen E-Cards irgendwo gesehen, ich mag den Humor und würde sehr oft nur zu gern ein paar dieser Karten verschicken, weiß halt nur nicht genau, ob die jeweiligen Empfänger für diesen Style bereit sind. "Nothing brightens up a room like rour absence", einfach wunderschön. Oder auch toll: "You should stop worrying about your weight and start worrying about your boring personality". Verschickt dieses Posting ruhig an Eure Lieben – meine Segen habt Ihr:
"You've probably seen one of these around the internet at some point. We collected a selection of the funniest someecards for your viewing pleasure."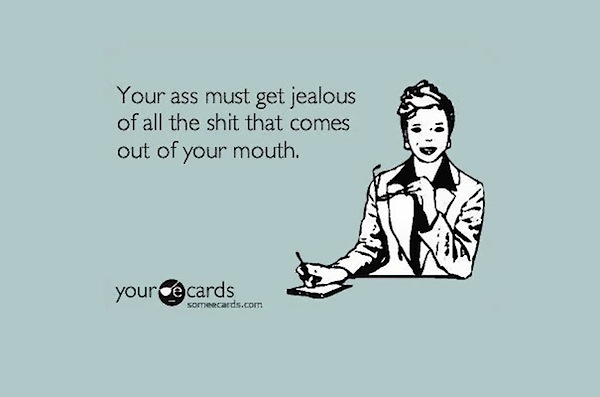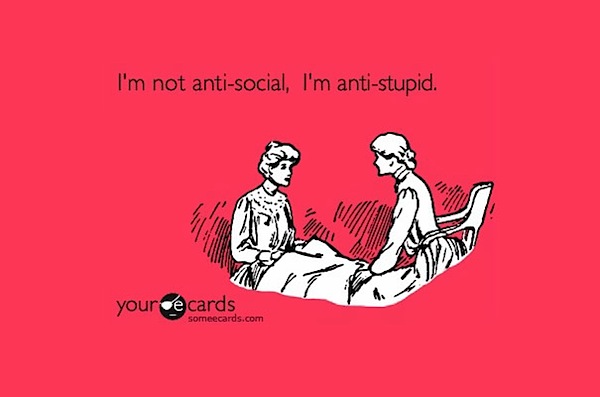 More pics on page 2 – click below!
Facebook Comments:
Kommentare
Eine Antwort zu "Best-of "Someecards" Ever (26 E-Card-Illustrations)"