"All I Own" – Photo Project by Sannah Kvist (9 Pictures)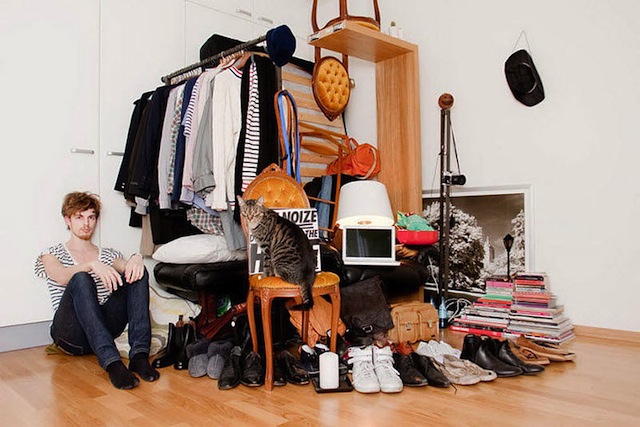 Schönes Fotoprojekt der schwedischen Fotografin Sannah Kvist, die ihre sich in den 20ern befindenden Freunde gebeten hat, sich in ihrer Bude vor ihrem gesamten Hab und gut von ihr ablichten zu lassen. Das Projekt ist eine Art Würdigung an die Zeit im Leben, in der man noch frei von materiellen Dingen jederzeit ohne großen Aufwand in eine neue Wohnung und/oder eine andere Stadt ziehen könnte. Ich gebe zu, dass der Gedanke an die Frachtpreise des Seecontainers Richtung Australien auch immer ein Contra-Argument ist, wenn man (wie ich aktuell sehr oft) ans Auswandern denkt. Mit dem Gedöhns der Leude hier auf den Bildern wäre das nicht so das Problem. Seht doch:
Swedish photographer Sannah Kvist took photos of friends in their twenties with all of their material items stacked together for his project titled "All I Own".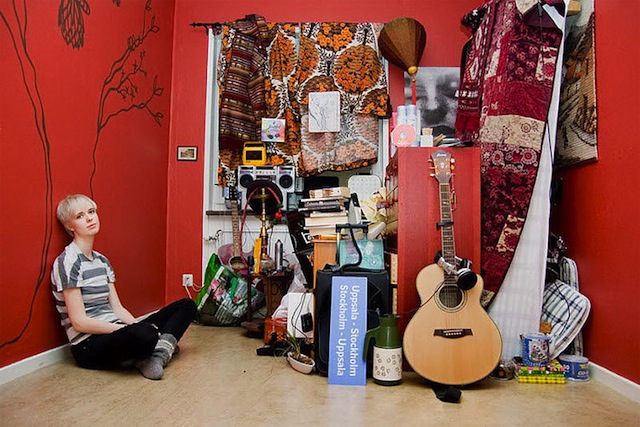 ___
[via dyt]
Facebook Comments:
Kommentare
3 Antworten zu ""All I Own" – Photo Project by Sannah Kvist (9 Pictures)"