World Records – Original Vinyl Pressings of iconic Record Albums on authentic Turntables (12 Pictures)
Wundervolle Fotoserie von Kai Schäfer, der für den "The 500 Greatest Albums of All Time"-Beitrag des Rolling Stones Magazines die Original-Vinyl-Pressungen von legendären Album aus der Musikgeschichte auf Plattenspielern abgelichtet hat, auf welchen sie womöglich seinerzeit als erstes abgespielt worden sind. Es gibt also nicht nur große Platen zu sehen (die ersten beiden haben ich übrigens im Keller), sondern auch große Plattenspieler – sowohl Künstler (u.a. gibt es Michael Jackson, Prince, Pink Floyd, AC/DC, Kraftwerk, Elvis, The Beatles undundund) als auch Modellname des Players findet Ihr auf den Bildern:
"In his series "World Records" Schaefer draws from Rolling Stone Magazine's "The 500 Greatest Albums of All Time," photographing the original vinyl pressings of iconic record albums throughout music history on the turntables they would have first been played on. Now numbering over 100 images, "World Records" moves through pop chart legends with Rock 'n' Roll icons like AC/DC, David Bowie and Pink Floyd; heart throbs like Elvis Presley and Johnny Cash to more experimental pioneers like The Velvet Underground and Kraftwerk. Parallel to the methodical nature of this work is the idea that music can sustain and resonate with our individual experiences through listening."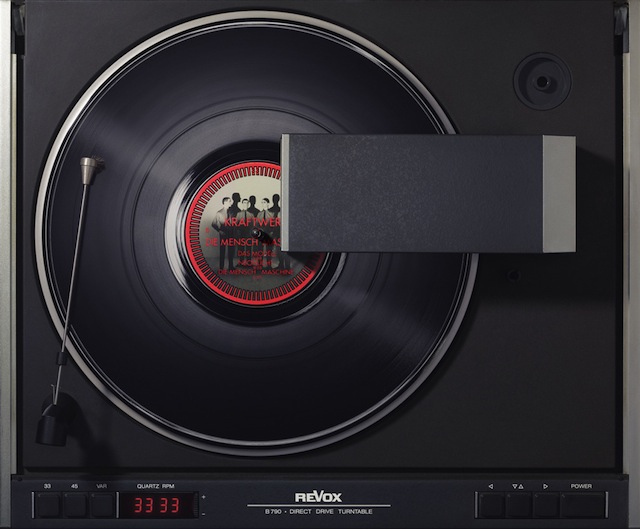 More pics and info on page 2 – click below!
Kommentare