The Painted Desert Project – Roadside Murals by V.A. (13 Pictures)
Unter dem Titel "The Painted Desert Project" haben mehr als ein halbes Dutzend Künstler gemeinsam mit Einheimischen die Wüste Arizonas verschönert. Dabei ging es nicht einfach nur darum, irgendetwas anzumalen, sondern die Jugendkultur der dort Lebenden  kennenzulernen und dementsprechend kollaborierend & künstlerisch in Aktion zu treten.
Last month, Gaia, Overunder, Doodles, Labrona, Jetsonorama, Tom Greyeyes and Breeze participated in the first iteration of The Painted Desert Project, a project developed by Yote and Jetsonorama and which took place in the Navajo Nation in northern Arizona.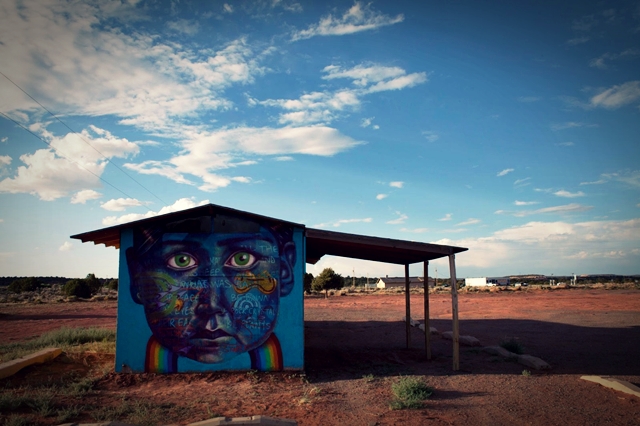 ___
[via yo!mama]
Kommentare
Eine Antwort zu "The Painted Desert Project – Roadside Murals by V.A. (13 Pictures)"