Teacher in Dallas wears the same Outfit for Yearbook Pictures for 40 Years (21 Pictures)
Fantastische Geschichte aus Dallas/Texas/USA: Schullehrer Dale Irby hat 1973 und 1974 versehentlich dasselbe Outfit für das Jahrbuch-Foto getragen. Seine Frau Cathy hat ihn damit natürlich ein wenig aufgezogen und kam mit der Idee, dieses Outfit im nächsten Jahr noch einmal zu tragen. Nach fünf Jahren hat Irby dann beschlossen, das bis zum Ende seiner Laufbahn als Lehrer durchzuziehen – und hier ist die gesamte Serie. Das gleiche Outfit und die gleiche Frisur (die sich nur farblich ein paar Nuancen verändert) für das Schul-Jahrbuch von 1993 bis 2012. Ich bin ja gerade im Jahre 9, dafür dann aber auch täglich – und in wechselnder Garderobe. Happy Rente wünschen wir Herrn Irby von hier aus, schönes Projekt:
"I was so embarrassed when I got the school pictures back that second year and realized I had worn the very same thing as the first year," said Dale. It was his wife, Cathy, who managed to make a joke out of the situation, and dared her husband to wear the same clothes again next year. After this dare Dale wore his shirt and sweater for the next 5 years: "After five pictures," he said, "it was like: Why stop?" Even when the clothes wouldn't fit him anymore, Dale would bring them to school and wear exclusively for the photo shoot. Nice to have something you can count on these days!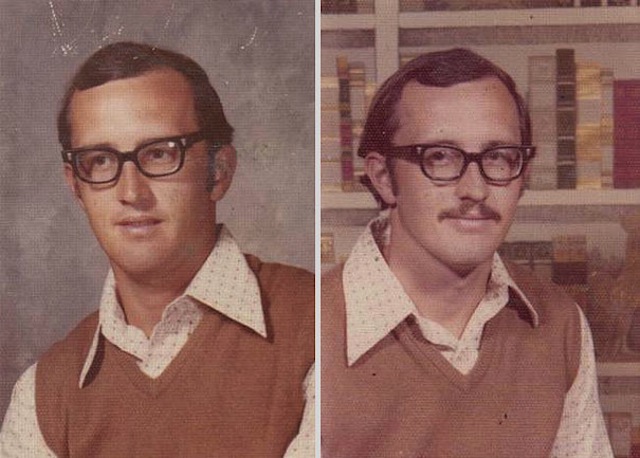 1973/1974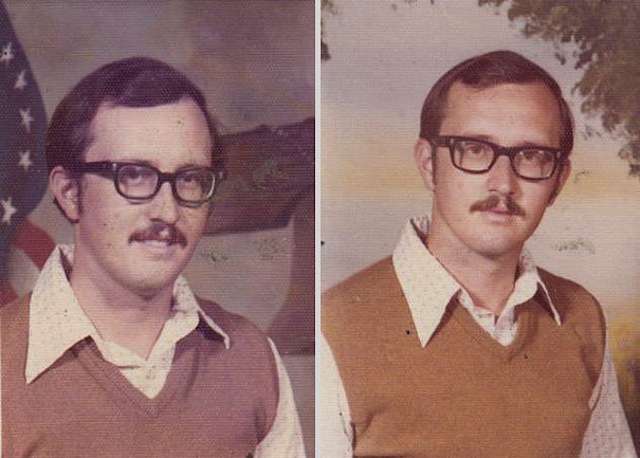 1975/1976

1977/1978

1979/1980

1981/1982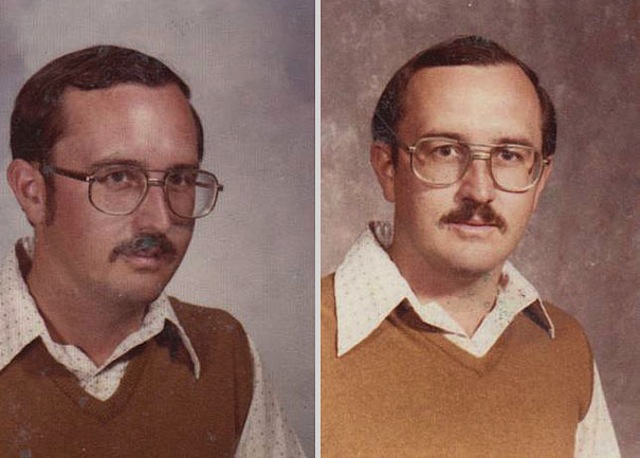 1983/1984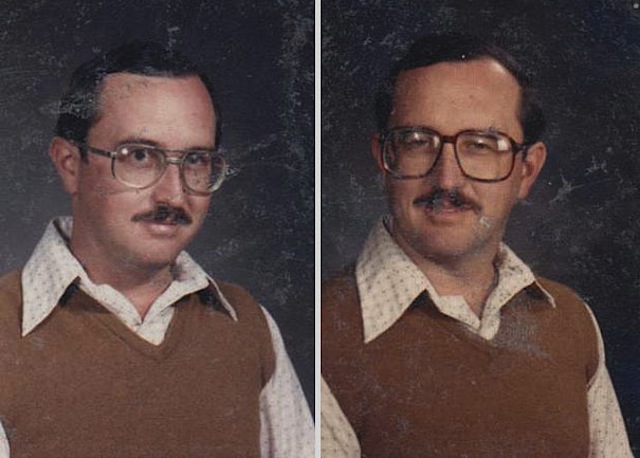 1985/1986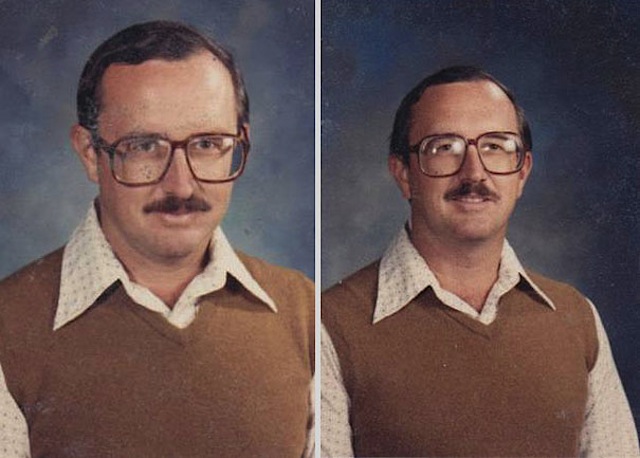 1987/1988

1989/1990

1991/1992
More pictures on page 2 – click below!
Kommentare