Radio Juicy presents: Slowya Roll – "Rain Check" // Full Streams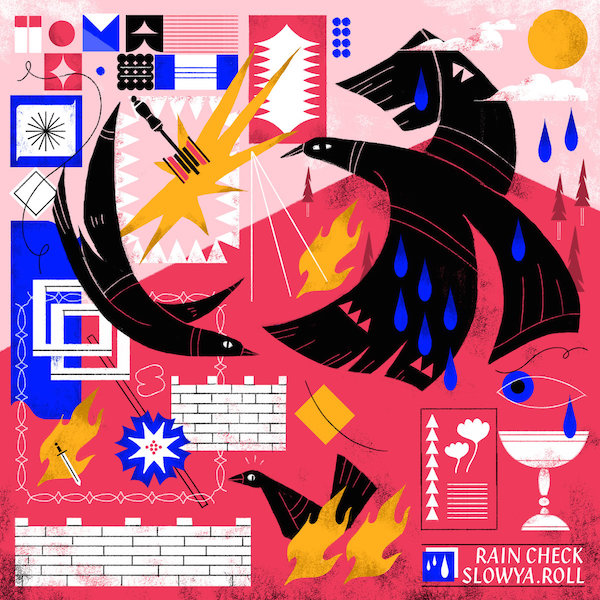 Und schon wieder Radio Juicy: hier ist Slowya Roll (gefeatured) und er beschreibt genau das, was ich die letzte Woche hier in Kiel gemacht habe – "Rain Check". Es gibt frische, futuristische HipHop, Funk und RnB-Sounds, 15 Instrumentals, all killer no filler. Fantastisch in ein em Stück wegzuhören und dann noch einmal und noch einmal.
"You'll quickly realize just how much you love this strange but marvelous experience. The entire album is just full of incredible bangers that will instantly hook you up. Slowya.roll definitely has his own signature sound with subtle nuances. The details are so polished and intricate that just a few listens won't suffice, this is one of these albums you'll wanna have on repeat for days. "Rain Check" is at the taste of the day, really on par with its time, a unique and sensitive album."
Achtung: es gibt eine Crowdfunding-Kampagne für eine Vinyl-Edition dieses Albums, wenn genug Leude partizipieren, geht es in die Pressung und Sammler können zuschlagen; mitgemacht!
Slowya Roll – "Rain Check" // Spotify Stream:
Slowya Roll – "Rain Check" // Bandcamp Stream:
Kommentare