"Pepe" – A Photographic Documentary of Mexican Gang Culture by Bronia Stewart (13 Pictures)
Das die junge Londoner Fotografin Bronia Stewart über ein absolut furchtloses Gemüt verfügt, stellt sie mit ihrem aktuellsten Projekt "Pepe" eindrucksvoll unter Beweis. Etwa 6 Wochen verbrachte sie kürzlich in Chalco, einer Stadt am Rande von Mexico-City, beherrscht von Raub, Gewalt und Drogenkartellen – um dort die "Mexican Gang Culture" in ihren Aufnahmen zu dokumentieren. Stewart verbrachte ihre Zeit in der wirklich alles andere als behüteten Gegend, überwiegend mit dem hiesigen Ladenbesitzer und Gang-Mitglied Pepe Torreblanco sowie dessen Familie und hielt dabei Teile des schon recht massiv vom "Los Angeles Gang Style" beeinflussten Lebens der Locals in ihren Bildern fest. Einige davon findet Ihr direkt hier unten, ein ziemlich interessantes Interview mit Bronia Stewart zu diesem waghalsigen Projekt gibt's hier. Just have a look:
The London-based photographer Bronia Stewart turned her camera to the Mexico City gang culture and after immersing herself with one gang on the outskirts of the city for a number of weeks, came away with "Pepe" a series of photographs chronicling the pastimes of gang members and their extended families.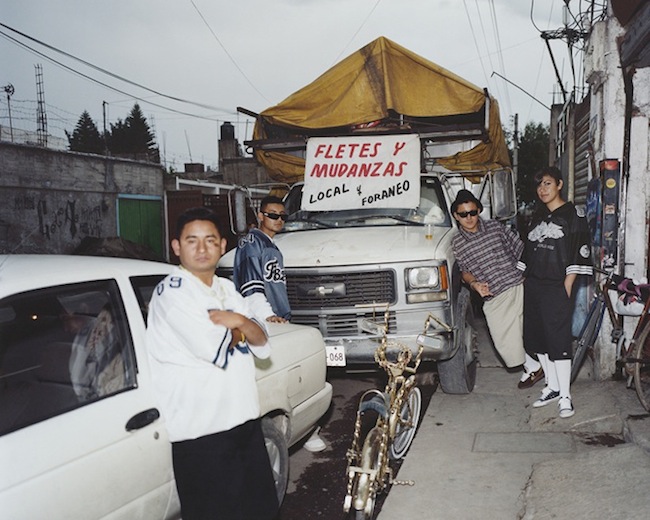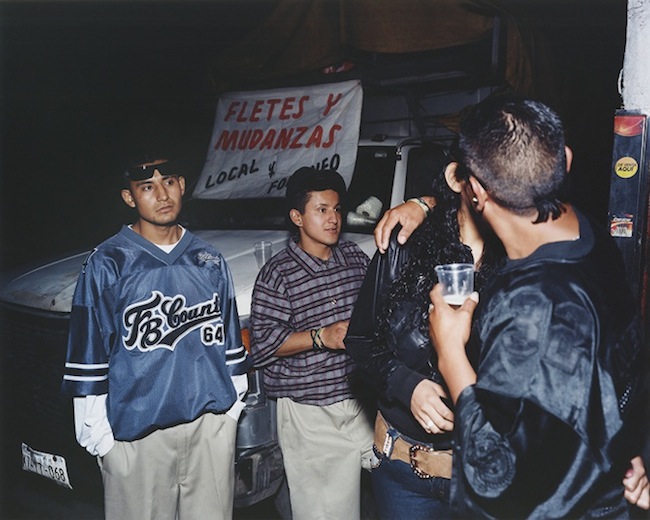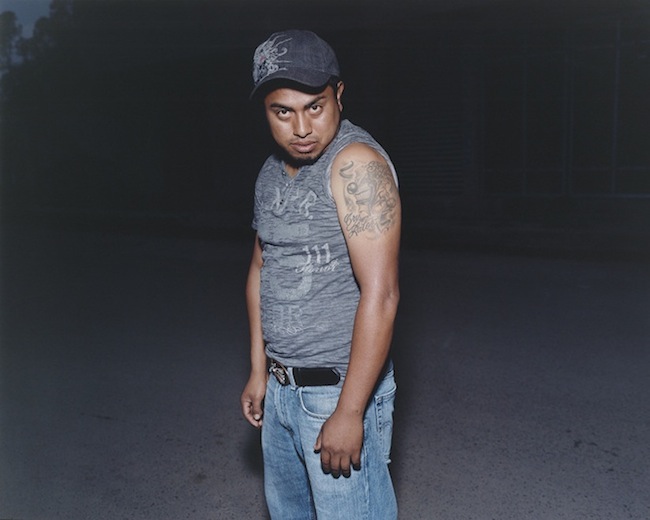 ___
[via It's nice that]
Kommentare
Eine Antwort zu ""Pepe" – A Photographic Documentary of Mexican Gang Culture by Bronia Stewart (13 Pictures)"