Lost Hoops – Neglected Basketball Hoops by Adrian Skenderovic (12 Pictures)
Eine schöne Fotoserie von leicht verwahrlosten Basketballkörben vom aus Paris kommenden Street Photographer Adrian Skenderovic, die er auf seinen Reisen um die ganze Welt entdeckt. Auf seinem Blog gibt es noch ein paar weitere Sets zu entdecken, er führt es unter dem Motto "everything is amazing and nobody is happy", was natürlich auch auf diese morbide Serie hier zutrifft:
"We like his street photography loads, but we REALLY like his shots of lonely basketball hoops collected on his travels across the globe. There's a solitary charm to these haggard old hoops, each imbued with its own strange personality from years of constant use and woeful lack of repair."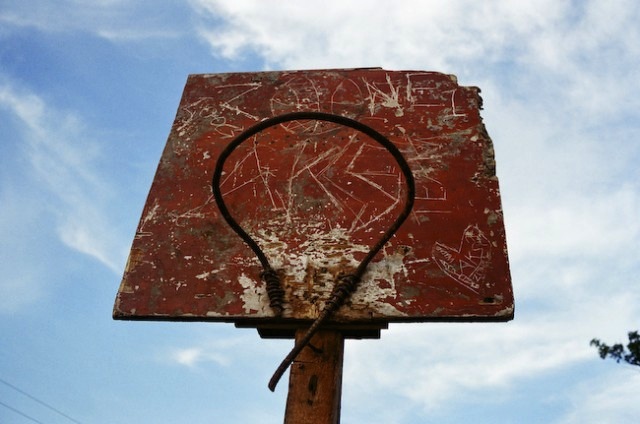 More pictures on page 2 – click below!
Kommentare
2 Antworten zu "Lost Hoops – Neglected Basketball Hoops by Adrian Skenderovic (12 Pictures)"