"Looking for the stars" – Cosmic Tattoos von Künstler Nik Square
Zur Wochenmitte gibt's mal wieder etwas Inspiration aus dem Bereich der Tinten-Kunst für Euch: Internationale Tattoo-Artists verstehen es in letzter Zeit bekanntlich zunehmend unser Interesse zu gewinnen. Der aufmerksame WHUDAT-Leser wird sich an Artworks von Leuten wie z.B. Xoil (Frankreich), Jay Freestyle (Niederlande) oder Valentina Ryabova (Russland) erinnern. Heute haben wir ein paar wirklich sehenswerte Arbeiten des argentinischen Tattoo-Künstlers Nik Square (hier bei Instagram) für Euch zusammengetragen. Der gute Mann begeistert seine Kundschaft in der Regel in Buenos Aires mit seiner kosmischen Blackwork-Art. Einige Highlights aus dem Schaffen des talentierten Dudes lassen sich direkt hier unten bestaunen. Looking for the stars:
Stars, planets and constellations, a selection of the beautiful tattoos from Nik Square, an Argentine artist who uses black ink and white ink to add a cosmic touch to his creations. You can follow the tattoos of Nik Square, based in Buenos Aires, on his Instagram account.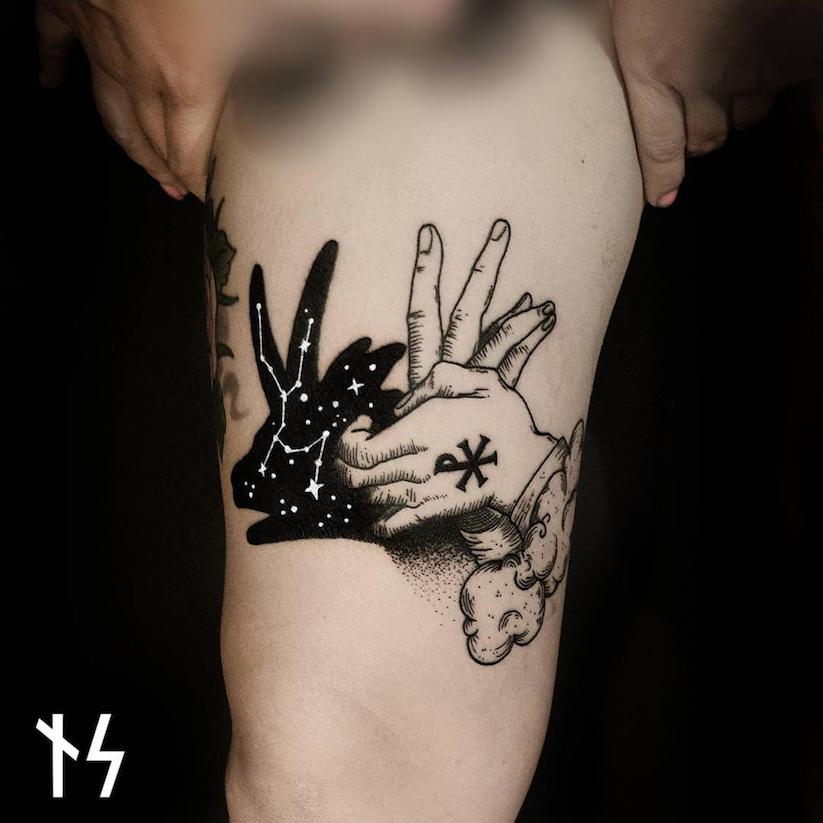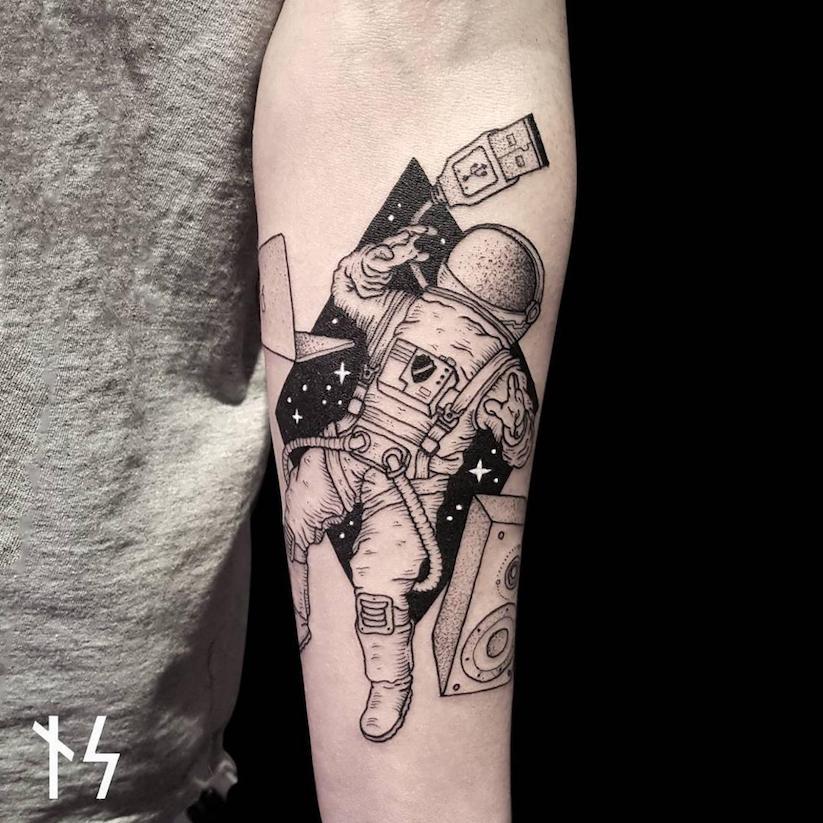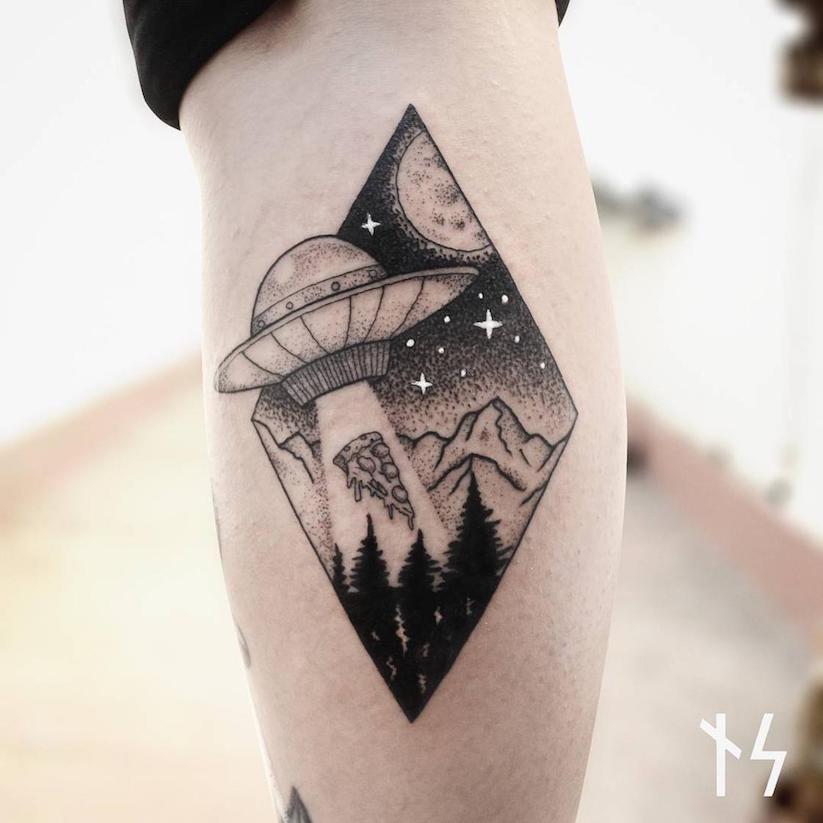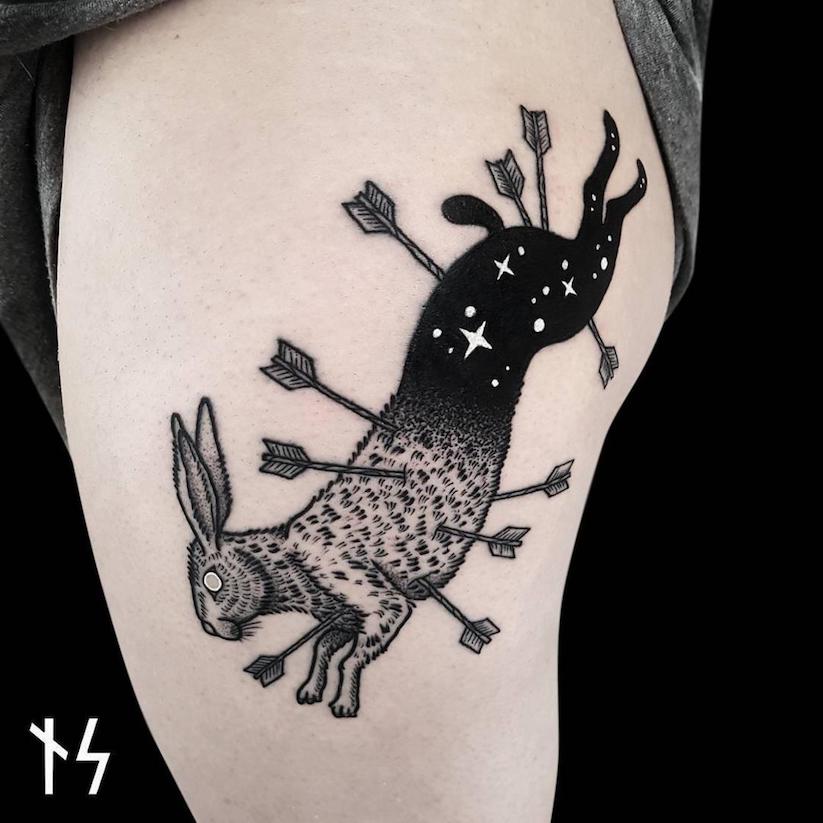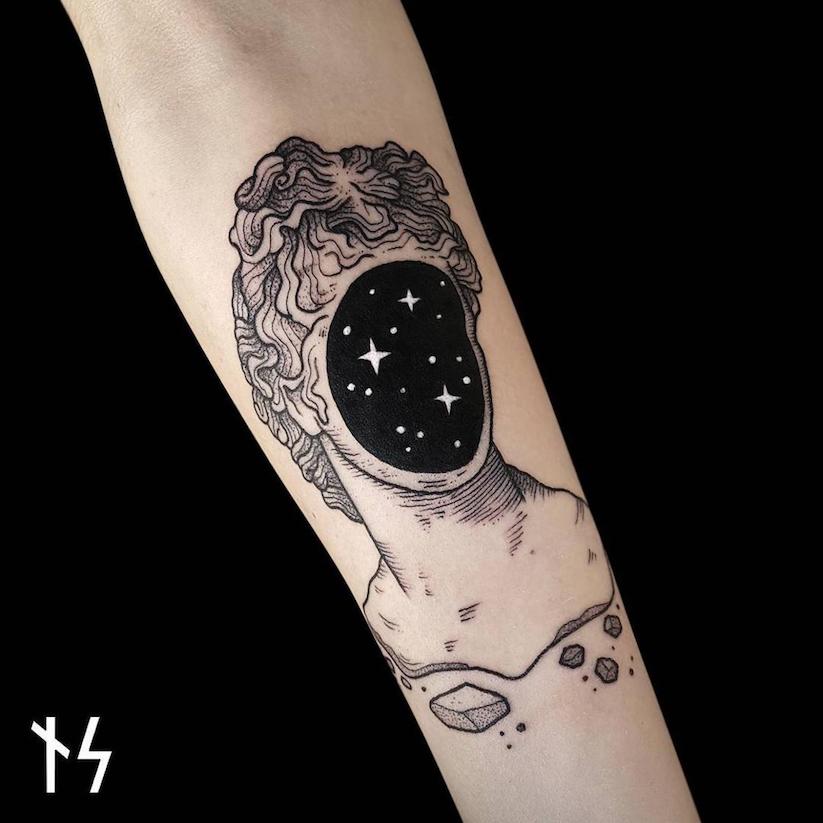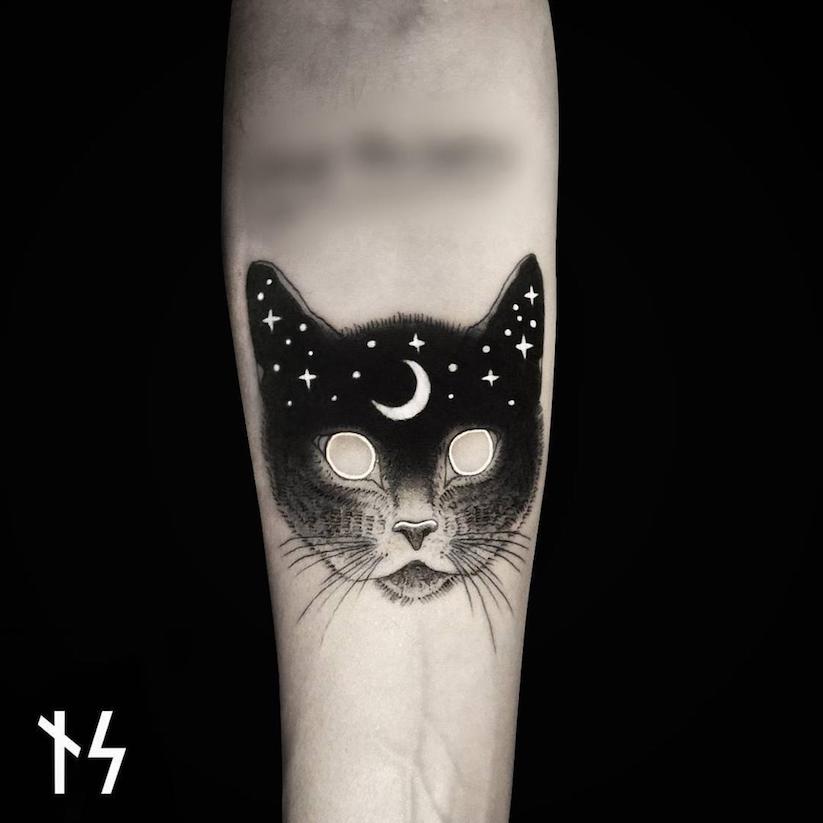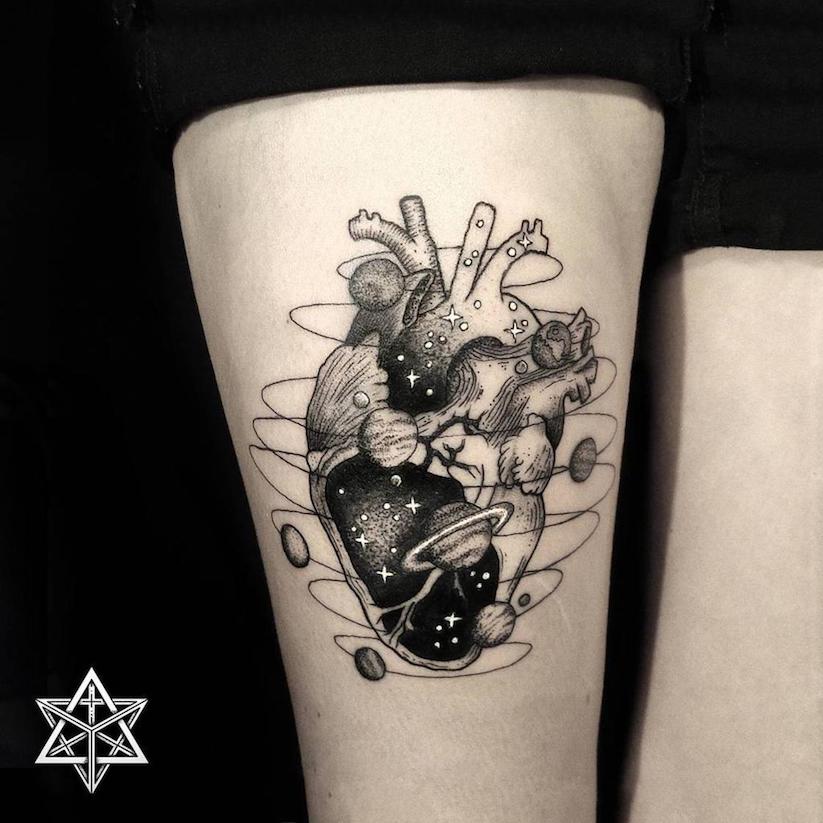 —
[via Ufunk]
Facebook Comments:
Kommentare