Tattoo Designs improvised on the Spot by Jay Freestyle (13 Pictures)
Wer aktuell mit dem Gedanken an ein neues oder gar erstes Tattoo spielen sollte, sich allerdings bei dem Überangebot an möglichen Motiven einfach nicht entscheiden kann, ist bei Tattoo-Artist Jay Freestyle eventuell genau an der richtigen Adresse. Bei dem im niederländischen Amsterdam ansässigen Dude ist der Name nämlich Programm. Der Tattoo-Artist mit südafrikanischen Wurzeln improvisiert seine Tattoo-Designs direkt während der Sitzung mit seinen Kunden, frei nach dem Motto: "Give me a piece of your skin and I'll give you a piece of my soul"(!) d.h. man stellt lediglich einen Teil seiner Haut zur Verfügung und überlässt alles weitere der spontanen Kreativität des Künstlers. Das der dafür aufzubringende Mut, die zu ertragende Spannung während einer Sitzung und das immens riesige Vertraunen zu Jay, mit durchaus einzigartiger Körperkunst belohnt wird, zeigen die Bilder seiner Arbeiten. Einige davon haben hier einmal für Euch zusammengestellt. Feed your Inspiration, y'all:
He is called Jay Freestyle and the last part of his name is actually what he does frequently: he improvises tattoo designs during his session with his client. Not all artists can do that, but this South African living in Amsterdam is all about learning on his own and thinking outside of the box. His spontaneous creative process leaves clients in suspense, and then in awe with the cool tattoos he comes up with.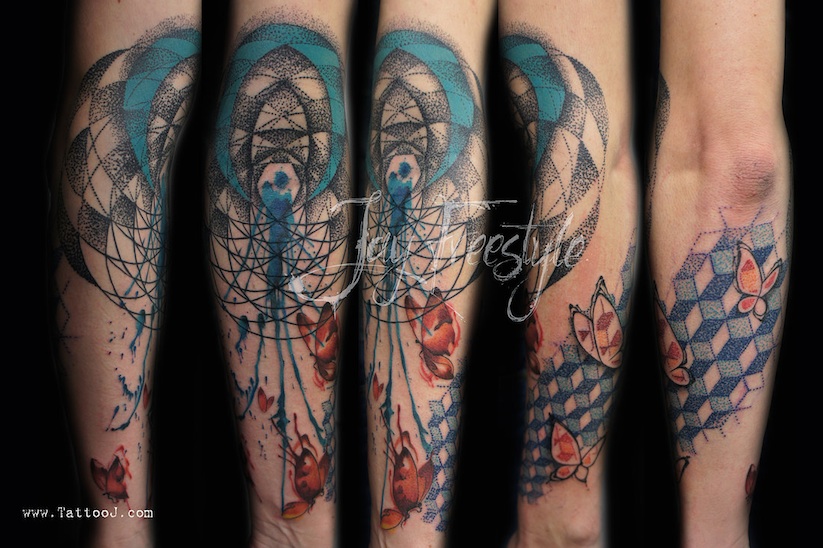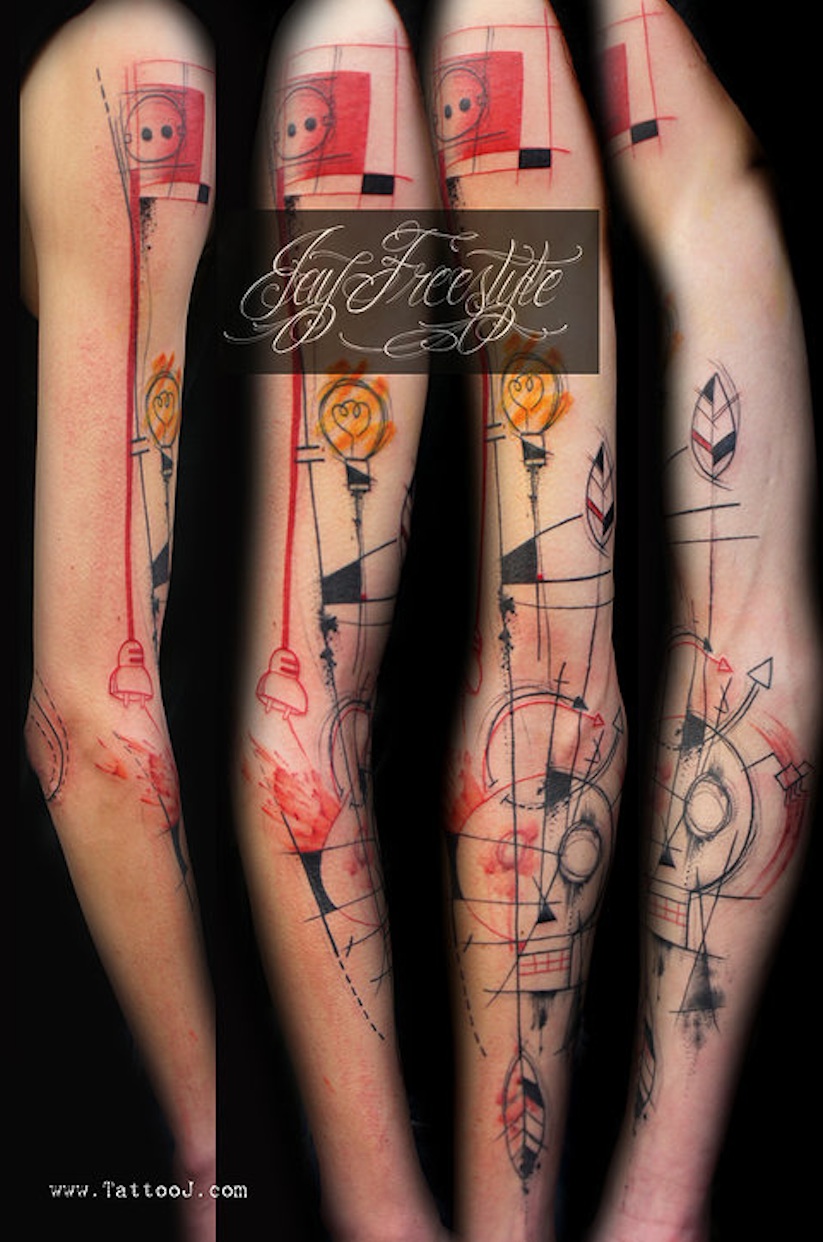 ___
[via illusion, all Pictures (c) by Jay Freestyle]
Facebook Comments:
Kommentare