Life + Times: Pablo Picasso Art Dealer – Jan Krugier's Collection: Off The Wall (Clip)
Schöne Doku vom Jay-Z Life+Times Channel über einen Künstler, der es Jay Z (aka "The Modern Day Picasso, Baby!") neben Jean-Michel Basquiat so richtig angetan hat: Pablo Picasso. Natürlich kann man nicht alles über Picasso in einer sechsminütigen Doku abhandeln, daher ist ein wenig Vorkenntnis natürlich vorausgesetzt. Dafür gibt es dann aber eine Menge Background- und Insider-Info aus der Christie's Gallery (Rockefeller Plaza) von Brooke Lampley über die Picasso-Kollektion von dem polnisch-schweizerischen Galeristen und Kunstsammler Jan Krugier (R.I.P.), bevor sie versteigert wird. Ich bin ja mal gespannt, ob es unter den Bietenden einen gewissen Herrn Carter geben wird – we'll see.
"I want to share my secret with people all over the world, so they can be touched by something heroic, sublime, outside time. I have experienced the most monstrous aspects of humanity, and I believe that only beauty can save the world." -Jan Krugier // JAY Z's Life+Times takes an inside look at legendary art dealer Jan Krugier's collection of Picassos before they are auctioned off.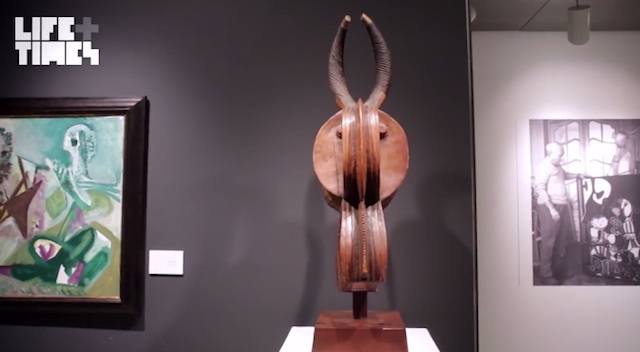 Clip:
[youtube]http://www.youtube.com/watch?v=VLdGInYLhKs[/youtube]
Kommentare