Keyboard Art – Old School 80's Electronica (14 Pictures)
Oh yes! Was für ein supergeiles Projekt. Analog meets Retro meets 80s meets Handmade. Mehr Nostalgie geht kaum noch! Der in Melbourne/Australien beheimatete Künstler Guy Whitby aka WorkByKnight (WBK) hat mit seiner "Old School 80's Electronica" Serie ein Stück Vergangenheit und Kindheitserinnerung heraufbeschworen. Mit alten Type Sets, Tasten von Schreibmaschinen, Taschenrechnern, Telefonen und mehr lässt er Kassette, Walkman und Co. wieder auferstehen. Mein Favorit: das damalige Handy aka die tragbare Telefonzelle mit Antenne! Wie geil! Stück für Stück setzt er die Teile wie ein Puzzle zusammen. Hat was von Pointillismus. Man braucht etwas Abstand, um zu erkennen, was eigentlich abgebildet ist. Vielleicht auch den nötigen zeitlichen Abstand, um zu verstehen. Shit, bin ich alt!
Highly talented Australian artist Guy Whitby, aka WorkByKnight (WBK) has just released a new series of keyboard art with a quite reflection on an analogue past – featuring old school 80's Electronics, such as; Commodore Datasette, Cassette Radio, 80's Mobile, Walkman, Speak & Spell (toy), Boombox, and a Personal Computer by assembling varied buttons found on common keyboards, calculators, type writers and phones.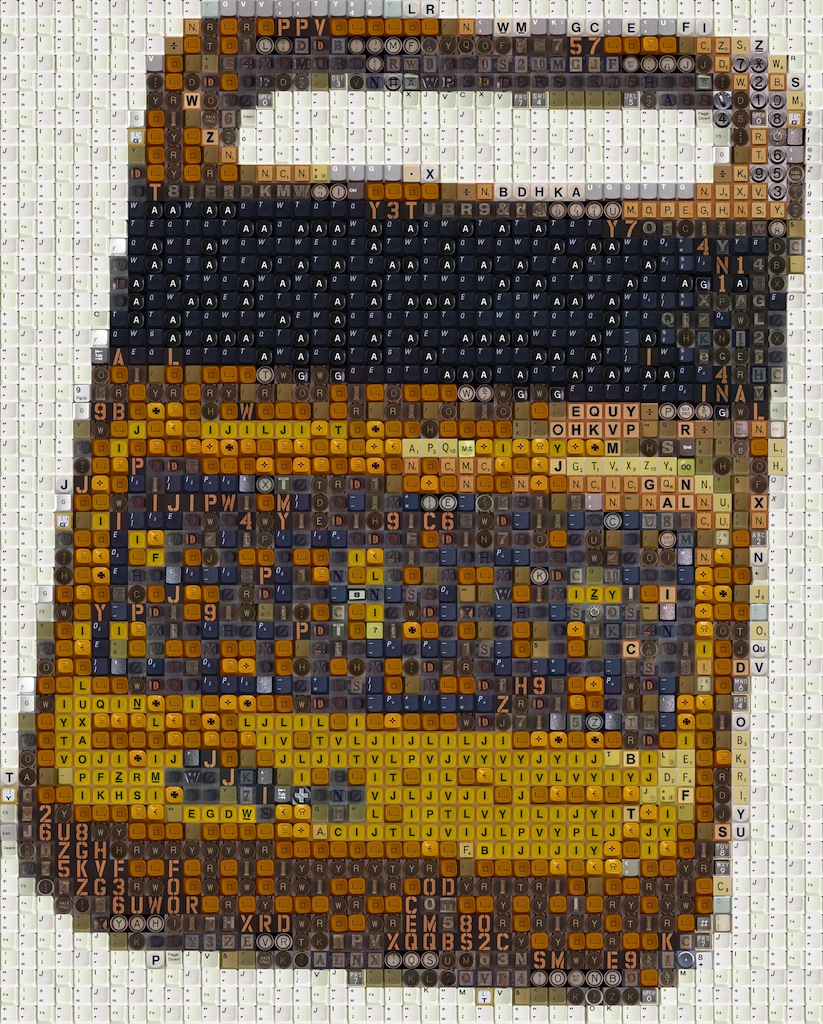 ___
[via Joquz]
Facebook Comments:
Kommentare
2 Antworten zu "Keyboard Art – Old School 80's Electronica (14 Pictures)"