Jay Shells' Rap Quotes: Philadelphia Edition (10 Pictures)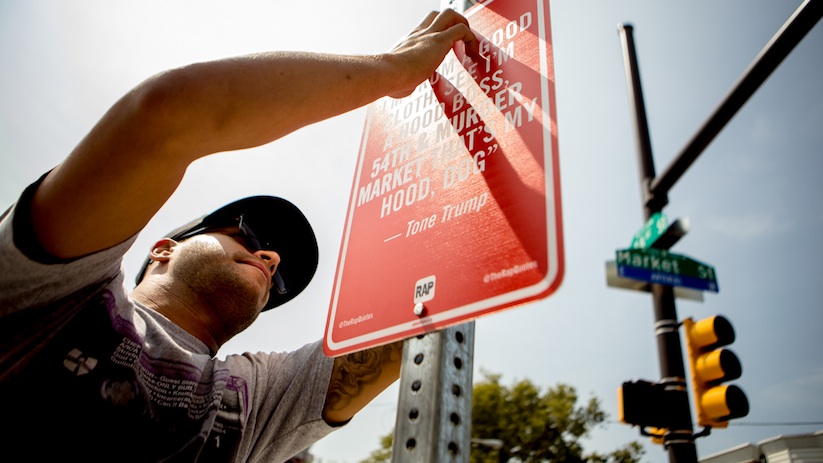 Der gute Jay Shells wird glücklicherweise einfach nicht müde amerikanische Metropolen mit seiner Rap Quotes-Beschilderung zu verzieren. Nach New York und Los Angeles war der Dude nun in Philadelphia unterwegs, um seine roten Schilder mit bekannten Rap-Zitaten an den originalen Spots des kreativen Ursprungs der jeweiligen Zitate zu montieren. Einige Aufnahmen der Aktion mit Zitat-Schildern von Action Bronson, Jay Electronica, Will Smith, Beanie Sigel oder Black Thought findet Ihr direkt hier unten. Alles 22 Schilder gibt's hier bei ANIMAL. Enjoy:
Jay Shells installed 22 new Rap Quotes-Signs with lyrics from artists like Black Thought, Action Bronson, Beanie Sigel, Meek mill and more around Philadelphia.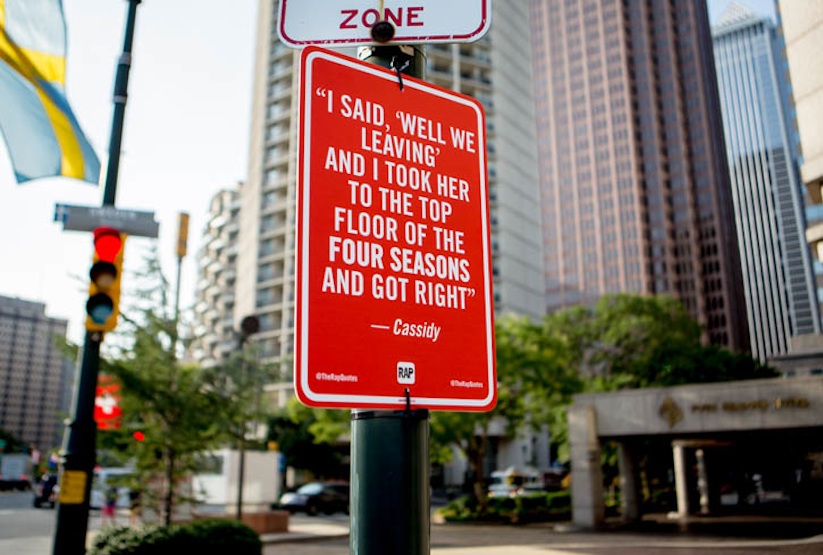 ___
[via ANIMAL]
Kommentare
3 Antworten zu "Jay Shells' Rap Quotes: Philadelphia Edition (10 Pictures)"