J. Cole veröffentlicht weiteres Video aus The Off-Season, hier ist "Punchin' the Clock"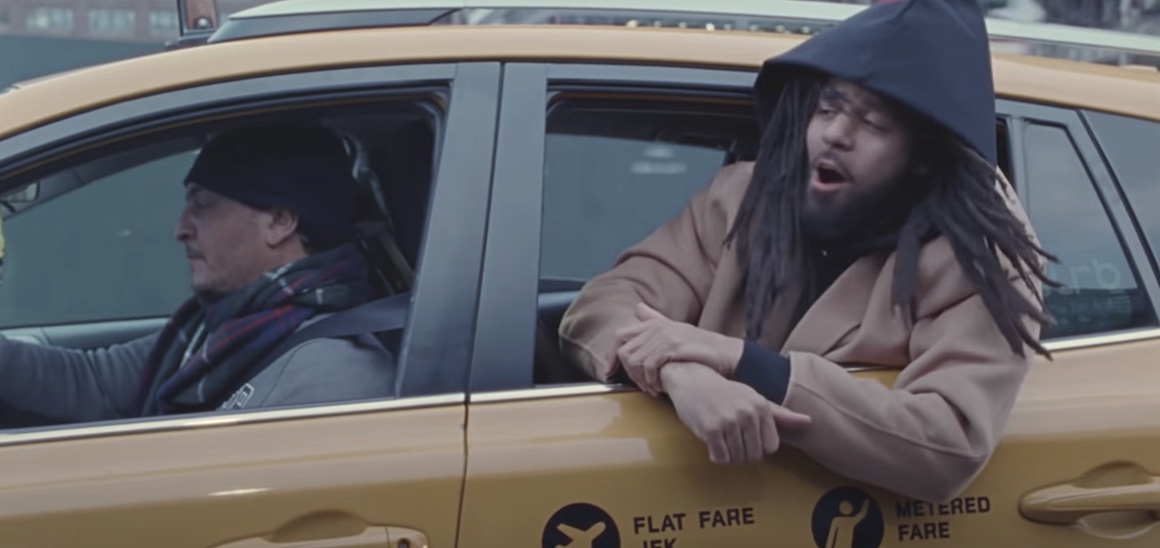 Wenn man den Status eines J. Cole erreicht hat, dann reicht es auch, solch einfache Videos wie dieses hier zu drehen. Scotty Lazer hat das vermutlich auch mit einem iPhone gemacht, dennoch haben das innerhalb von 24 Stunden inzwischen über 1 Mio. Menschen gesehen, alleine auf Youtube.
Und auch ich bin dumm genug, so ein arg langweiliges Video hier als Mucke-Video des Tages zu posten, weil: es ist ja immerhin J. Cole und sein letztes Album "The Off-Season" ist jetzt schon ein Klassiker. Dabei ist heute noch ein anderes, sehr, sehr geiles Album veröffentlicht worden, aber das gibt es dann am Montag. Für's Erste wünsche ich Euch ein herrliches Wochenende, genießt die Sonne und entspannt euch, das Leben ist schön.
"Keeping the visuals coming, J. Cole offers up another quickstrike video for his The Off Season track "Punching A Clock." Directed by his go-to collaborator Scott Lazer, the video has Cole doing the impossible: successfully hailing a cab in New York City as a Black man! That is a feat unto itself, in my eyes."
J. Cole – "Punchin' the Clock" // Official Video:
Kommentare