"It's Totally Possible" // An Exercise That Will Change Your Reality by Kyle Cease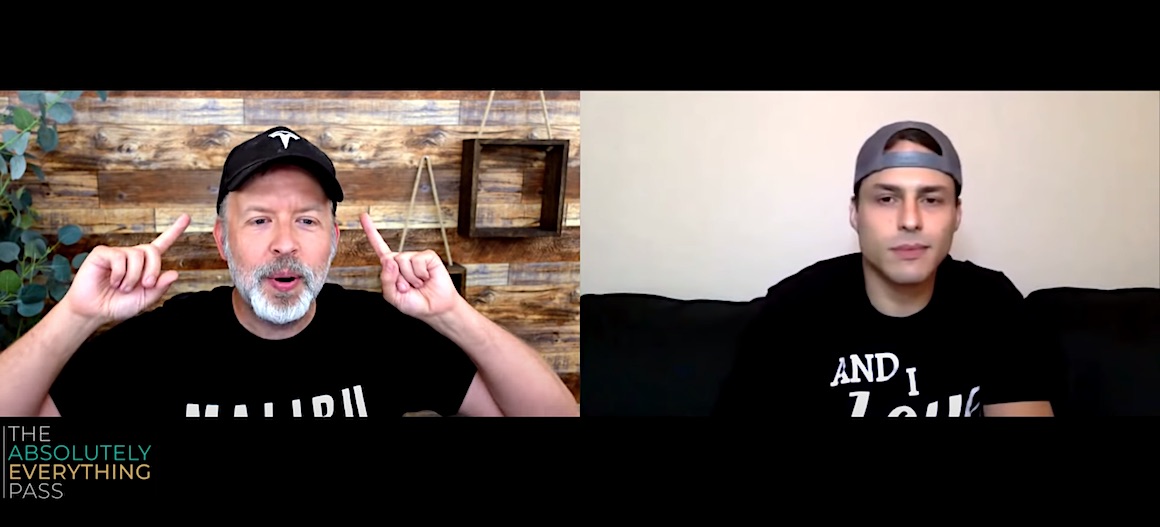 Kyle Cease hatten wir bereits einmal als Interview-Partner in der Impact Theory und dann gerade erst zum Thema "Locating The Place That Nobody Can Take From You" und jetzt habe ich die Tage noch ein neues Video von ihm gesehen, welches er im Rahmen seines "Absolutely Everything Pass"-Formates gedropt hat: "It Is Totally Possible".
Ein ganz einfacher Trick, mit welchem ihr im Handumdrehen eine Welt kreieren könnt, in der ihr wirklich leben wollt. Klingt kitschig und auch das Prozedere wird dem ein oder anderen sicherlich erst einmal etwas befremdlich vorkommen, das Verrückte ist halt einfach: es funktioniert! Schaut es Euch an und wenn ihr mutig seid, nehmt ihr da auch etwas für euch raus. So geht's, liebe Freunde. Ich fühlte mich nie besser, ausgerechnet während einer Pandemie, es ist irre.
"This exercise can shift your life and change your reality. Every Monday & Tuesday on the "Absolutely Everything Pass" we get together to dream big and create the world that we actually want to live in. It's like having a magic wand, only better."
"It's Totally Possible" // An Exercise That Will Change Your Reality:
Kommentare