Grit, Grime and Graffiti: NYC Subway 1981 by Christopher Morris (15 Pictures)
Einen Blick auf ein längst vergangenes New York City, lässt uns TIME-Fotograf Christopher Morris durch seine bisher unveröffentlichte Bilder-Serie aus dem Jahr 1981 werfen. Um sich in der Fotobranche einen Namen zu machen, begab sich der damals 22 jährige Praktikant einer New Yorker Fotoagentur für ein halbes Jahr in die zu diesem Zeitpunkt aufgrund hoher Kriminalitätsraten eher verrufenen Subways der Stadt. Auf der Suche nach kriminellen Elementen und der Möglichkeit, sich als Fotojournalist zu beweisen, entstand dieses sehr roughe und schmutzig daherkommende Stück Zeitgeschichte, welches Ihr Euch nicht entgehen lassen solltet – biddeschön:
In 1981 when he was only 22, a photographer from Florida named Christopher Morris was interning at New York photo agency Black Star, and was eager to make his mark. So over a six-month period in 1981, Morris embedded himself in the world of the New York subway system, sometimes riding the trains alone, other times riding with the Guardian Angels volunteer anti-crime group.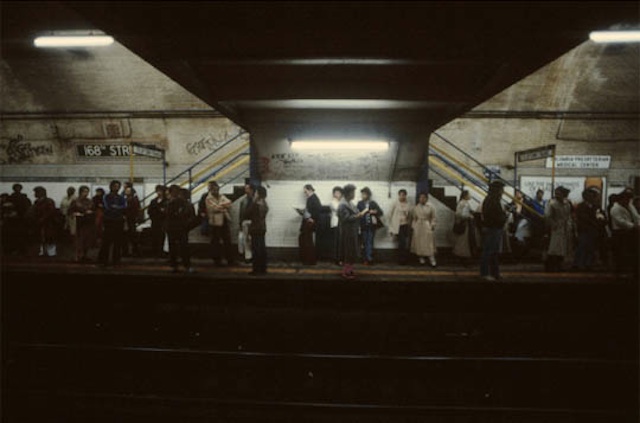 More pictures on page 2 – click below!
Facebook Comments:
Seiten: 1 2
Kommentare