"Black History Always – Music For The Movement Vol. 2" // feat. Brent Faiyaz, Tobe Nwigwe, Freddie Gibbs, Unfinity Song & Tinashe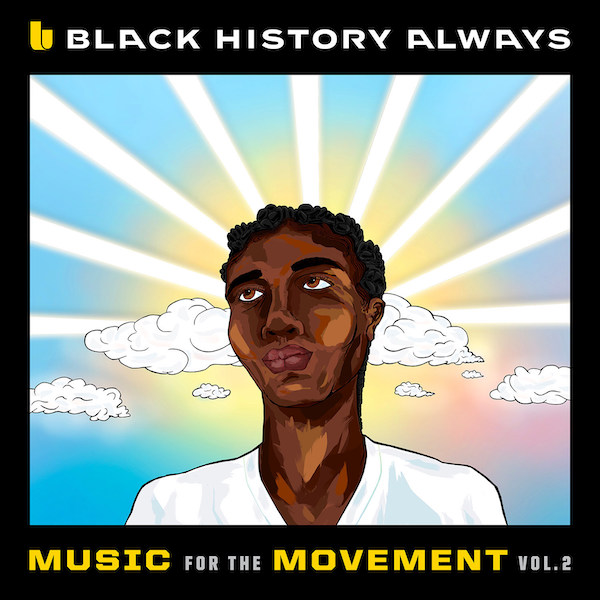 Ich dachte gerade, ich gucke nicht richtig: eine Black History Month Compilation (wir haben immer noch den Black History Month, ich hoffe, ihr würdigt es), mit dabei ist Brent Faiyaz (den ich letztes Jahr im Mai durch die Children of Zeus kennenlernen durfte) und der großartige Tobe Nwigwe. Außerdem haben wir Freddie Gibbs mit auf der Compilation, mit – guess what – eine Cover von Gil Scott Herons "Winter In America", oh wie gut. Dann noch eine Nummer von Infinity Song ("Undefeated") und Tinashe mit einem Whitney Houston-Cover von "I'm Every Woman". Da ich bekanntermaßen alle Männer bin bleibt mir da eigentlich auch nicht mehr viel zu zu sagen, außer: ich hoffe, ihr wisst, was für ein Glück ihr habt, diesen Beitrag und dieses Tape gefunden zu haben. Cop this:
The "Black History Always – Music For The Movement Vol. 2" EP is set for release Friday, February 26. The EP is the second volume of the ongoing project between The Undefeated, ESPN's content initiative exploring the intersection of sports, race and culture, and Hollywood Records. "Black History Always" is the follow up to Volume I's "I Can't Breathe" which features Rapsody, Keedron Bryant, Jensen McRae, Robert Glasper, Terrace Martin and Alex Isley.
"Black History Always – Music For The Movement Vol. 2" – Spotify Stream:
Kommentare