Anderson .Paak & Bruno Mars are Silk Sonic – "Leave The Door Open" // Official Video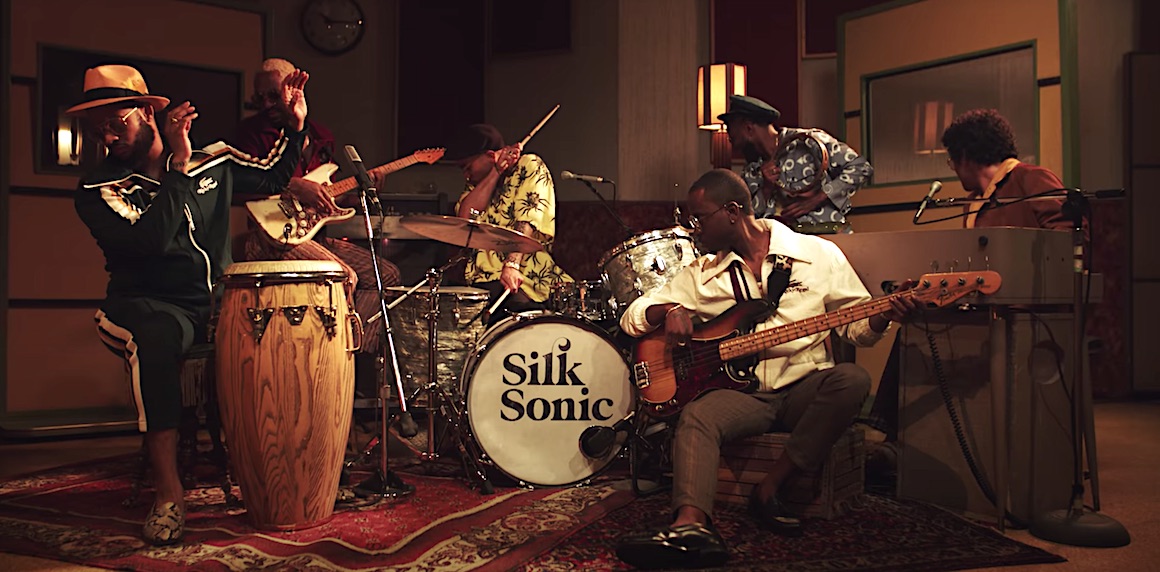 Ich gehe einfach mal davon aus, dass die Collabo-Pladde von Anderson .Paak und Bruno Mars (zusammen "Silk Sonic") die meistverkaufte des Jahres sein wird, wenn sie denn in diesem Jahr noch pünktlich rauskommen wird. Jedenfalls ist die erste Nummer "Leave The Door Open" gerade einmal acht Stunden online und hat schon fast eine Millionen views, fast so wie meine neue Youtube-Reihe, lolsmiley.
Aber ernsthaft: Anderson "Cheeky Andy" .Paak ist mein Held seit der "Compton"-Platte von Dre und seit NxWorries und ich denke mal, nach 6 Jahren sollte sich seine unglaubliche funkyness auch im Mainstream rumgesprochen haben. Und Bruno Mars? Ja nun, als ehemaliger HipHop-Realkeeper habe ich mich oft schwer getan, öffentlich zuzugeben, dass ich ihn gerne höre. Aber machen wir uns nichts vor: "24k Magic" ist ein perfektes Album und auch Mr. Mars besitzt mehr Funk als Kurzwellen-Talker, außerdem hat er fast 30 Millionen (!!!) Youtube-Abonnenten, was den Erfolg dieses Projektes sicherlich nicht kleiner macht. Ich habe es jetzt 2x gehört und werde gleich noch einmal auf Repeat drücken und büschn bouncen – macht laut und auch!
Last week, in the midst of a rather quiet New Music Friday Thursday night, Anderson .Paak and Bruno Mars surprised fans by announcing they are releasing an album together – with help from Bootsy Collins (!!) – under the name Silk Sonic. Now, they've shared the project's first single, "Leave The Door Open."
Anderson .Paak & Bruno Mars are Silk Sonic – "Leave The Door Open" // Official Video:
Kommentare