"American Iconomics" – Pop Culture Characters On Dollar Bills by James Charles (16 Pictures)
Vor einigen Jahren begann der Künstler James Charles, eigentlich rein zu seinem eigenen Amüsement, die präsidialen Porträts auf Dollar-Noten auf humorige Weise zu manipulieren. Im Laufe der Zeit fand Charles allerdings immer größeres Gefallen an diesen Arbeiten und perfektionierte seine Werke unter Einsatz entsprechender Tinte und weiterer Materialien. Unter dem Titel "American Iconomics" veröffentlichte er nun seine Bank Note Gallery, in der zahlreiche, bekannte Größen der Popkultur auftauchen. Einige grandiose Beispiele, welche unter anderem Johnny Cash, Hugh Hefener, Mr.T, Yoda oder Bob Ross featuren, findet Ihr direkt hier unten. Enjoy:
In the series "American Iconomics", artist James Charles uses dollar bills as his canvas and transforms the portraits of presidents into the images of pop culture characters. Using materials and ink that perfectly match what the US Mint uses, he intricately changes the features of each face, such that it totally becomes something else. Some of the famous characters he's put on a dollar bill are Yoda, Spock, Ronald McDonald, Pinhead, and Mr. T.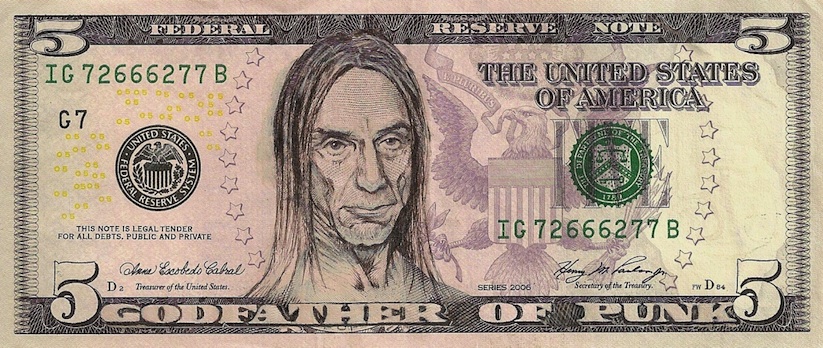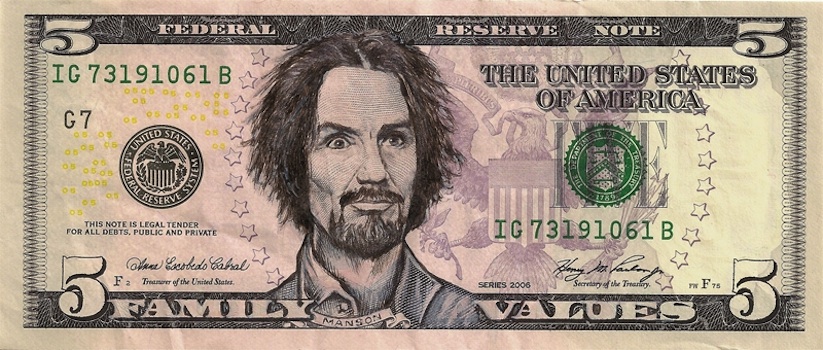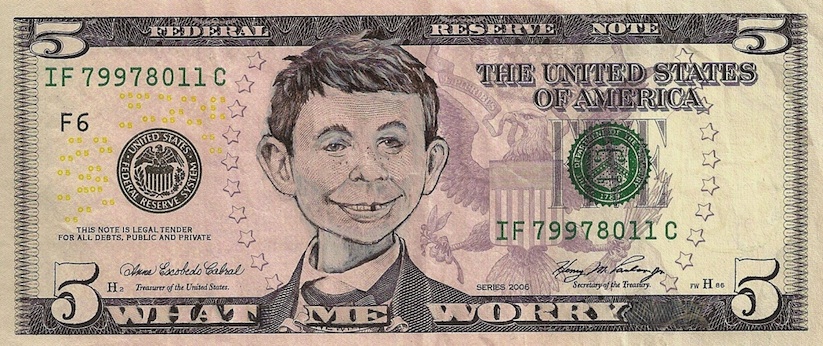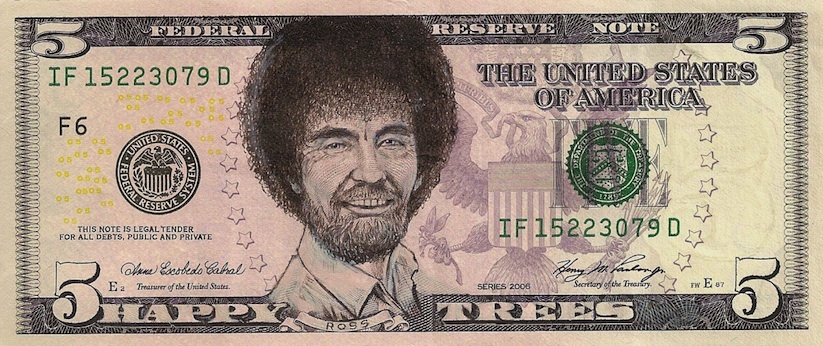 ___
[via Lost at E Minor]
Kommentare