"56th Grammy Awards" w/ Macklemore, Kendrick Lamar, Pharrell, Beycone x Jay Z, Stevie Wonder (Videos)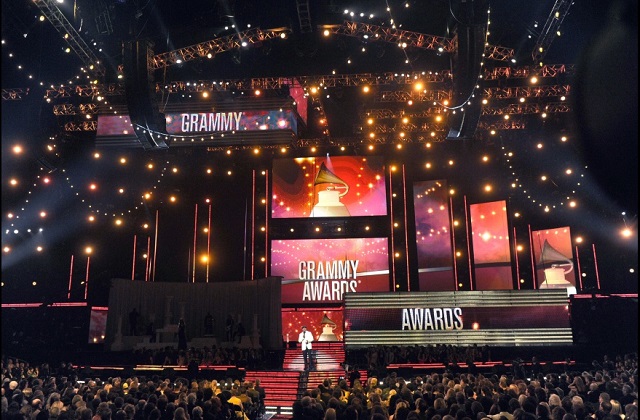 Die Grammy Awards 2014 sind vergeben! Was war das wieder für eine Show. Eigentlich wollte ich die Nacht durchmachen, aber so ganz hat es leider nicht geklappt. Umso besser, dass alle Auftritte bereits im Netz rumschwirren. Und mal ganz ehrlich, die Performances waren schon immer das Highlight der Show. So auch dieses Jahr. Besonders die Künstler Kombinationen, die man jedes Jahr zu sehen bekommt, sind großartig. So performten Macklemore und Madonna zusammen, Pharrell teilte sich mit Stevie Wonder die Bühne und Kendrick Lamar ging mit Imagine Dragons steil. Die Gewinner der Preise hab ich mal mit angehängt. Jetzt aber schnell die Auftritte gucken meine Freunde, so lang sie noch online sind. Enjoy:
Grammy 2014 Performances by:

Beyonce x Jay Z – "Drunk in Love"
Katy Perry x Juicy J – "Dark Horse"
Macklemore x Ryan Lewis x Madonna x Queen Latifah – "Same Love"
Daft Punk x Pharrell x Stevie Wonder – "Get Lucky" & "Another Star"
Kendrick Lamar x Imagine Dragons – "m.A.A.d city/Radioactive"
Chicago x Robin Thicke – "Saturday in the Park" & "Blurred Lines"
P!nk & Nate Ruess – "Try" & "Just Give Me a Reason"
Keith Urban x Gary Clark Jr. – "Cop Car"
Hunter Hayes – "Invisible"
Ringo Starr – "Photograph"
Paul McCartney x Ringo Starr – "Queenie Eye"
Kacey Musgraves – "Follow Your Arrow"
Taylor Swift – "All Too Well"
Lorde – "Royals"

Textmessage from Macklemore to Kendrick Lamar:


Kendrick Lamar x Imagine Dragons
Beyoncé & Jay-Z

Lorde

Daft Punk, Pharrell & Stevie Wonder

Katy Perry & Juicy J

Macklemore & Ryan Lewis, Madonna & Mary Lambert

John Legend

Chicago & Robin Thicke

P!nk & Nate Ruess

Keith Urban & Gary Clark Jr.

Hunter Hayes

Paul McCartney & Ringo Starr

Ringo Starr

Kacey Musgraves

Taylor Swift
Awards:
Aufnahme des Jahres
"Get Lucky", Daft Punk featuring Pharrell Williams & Nile Rodgers
Bester neuer Künstler
Macklemore & Ryan Lewis
Bestes Rap-Album
"The Heist", Macklemore & Ryan Lewis
Album des Jahres
"Random Access Memories", Daft Punk
Bestes Rock-Album
"Celebration Day", Led Zeppelin
Bestes Alternative Album
"Modern Vampires of the City", Vampire Weekend
Beste Pop-Performance
"Get Lucky", Daft Punk featuring Pharrell Williams & Nile Rodgers
Bester Rap-Song
"Thrift Shop", Macklemore & Ryan Lewis
Beste R&B-Song
"Pusher Love Girl", Justin Timberlake/J. Fauntleroy, J. Harmon, T. Mosley (Songwriter)
Kommentare