25 of the Best Murals Seen at POW! WOW! Hawaii 2014 (25 Pictures)
Derzeit findet auf Hawaii das POW!WOW! Mural Festival statt, bei dem hunderte Künstler aus der ganzen Welt beteiligt sind. Viele Murals sind derzeit noch in Bearbeitung doch gibt es jetzt schon fantastische Arbeiten und Gemeinschaftprojekte zu begutachten, die hier freundlicher Weise von Pete Williams für Highsnobiety zusammengestellt wurden. Die Liste der beteiligten Künstler ist schier endlos, von Inti, Meggs & Bask, Lady Aiko, Gage Hamilton, Roids & INSA, Seth, James Jean, Skinner, Aaron Glasser & Spencer Keetin Cunniingham, Madsteez, bis zu Ron English und noch vielen mehr.
"Over this past week hundreds of contemporary artists from all over the world gathered in the Kaka'ako neighbourhood of Honolulu for the POW! WOW! Hawaii 2014 mural festival. Engaging with the local community in the creation of art, the show works to reinvigorate the city with a range of gorgeous artwork. After collecting paint from Lana Lane Studios and Home Depot on Monday, the artists got to work on their walls, progressively developing their pieces over the course of the past five days. Working under the hot Hawaiian sun, artwork of all sizes and styles are coming to life across Kaka'ako."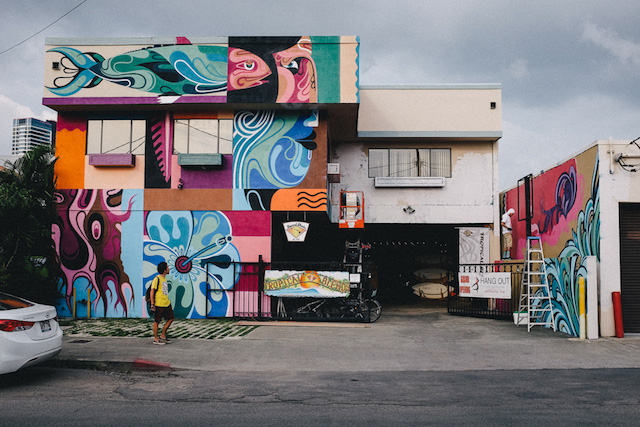 More pictures on page 2 – click below!
Kommentare