Two Brothers sit on Santa's Lap every Year since 1984 (29 Pictures)
Wenn schon Weihnachts-Tradition, dann richtig: zwei Brüder aus den Vereinigten Staaten haben es geschafft, sich jedes Jahr seit 1984 zusammen auf Santas Schoß zu setzen. Die Bilder sind wirklich wundervoll, man sieht nicht nur den Alterungsprozess der beiden, man sieht auch deutlich, wie die Mode sich im Laufe der Jahre verändert hat. Der ältere Brunder scheint in Sachen Fashion etwas weiter vorne zu sein, bereits '86 das erste Beanie, '93 dann der NKOTB-Swagger und 1998 mit Kurzhaarfrisur und Baggy-Pants. Seit 2011 sind die Brüder auch nicht mehr allein auf den Fotos – aber seht selbst. Ein fantastischen Projekt, ich hoffe, die Jungs ziehen noch ein paar Jahre durch – klick:
"Having a holiday tradition can make Christmas just a little bit more enjoyable. Whether it's a family Christmas exchange where you steal all of the good gifts or an epic 5000 calorie feast, it really ties the holidays together and makes this time of year feel special. This family took their Christmas tradition to the next level and we love it."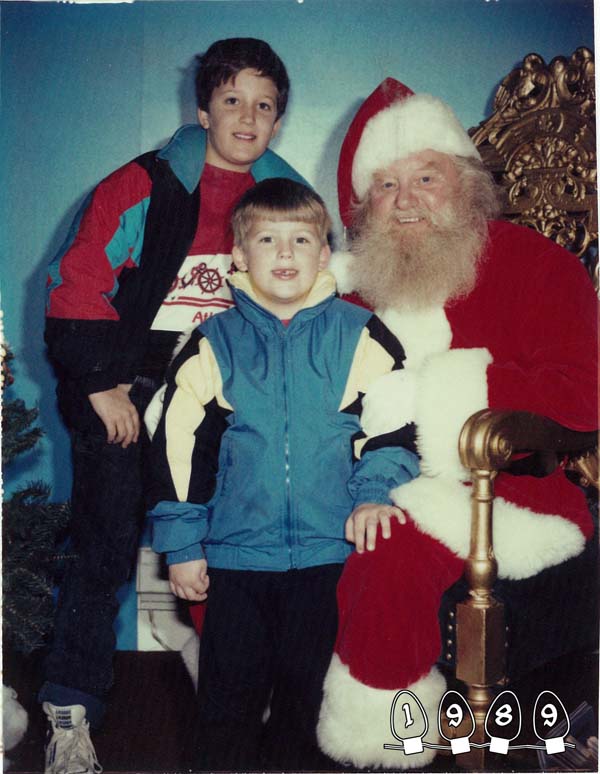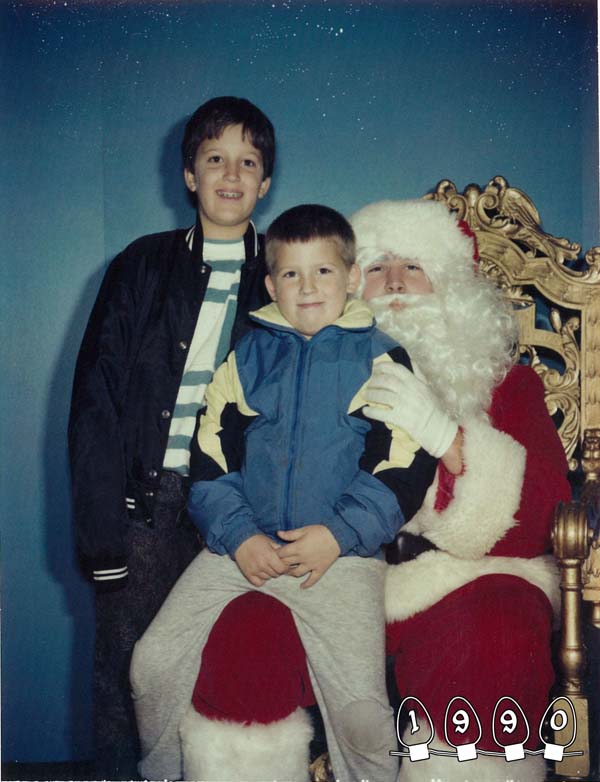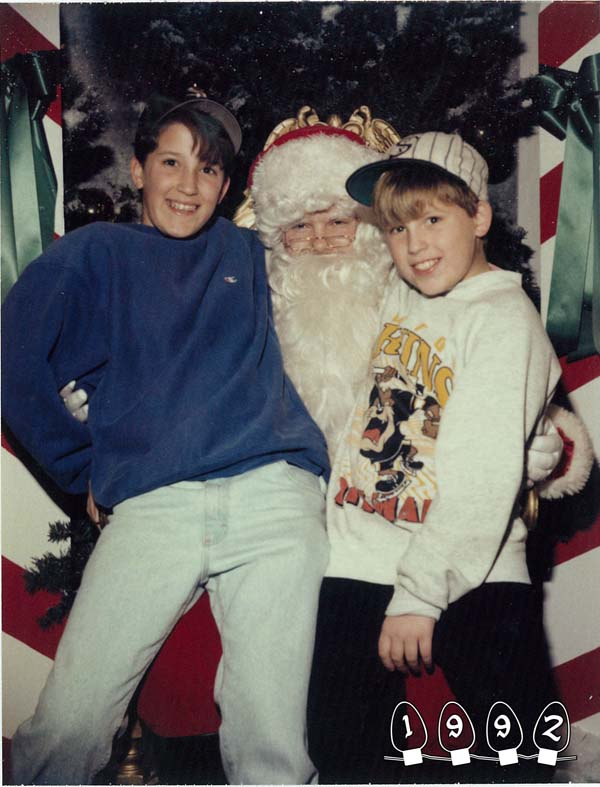 More pictures on page 2 – click below!
Facebook Comments:
Kommentare