"Teh Tarik Man" – A New Large-Scale Portrait Created With 20,000 Tea Bags by Artist Hong Yi aka RED (8 Pictures + Clip)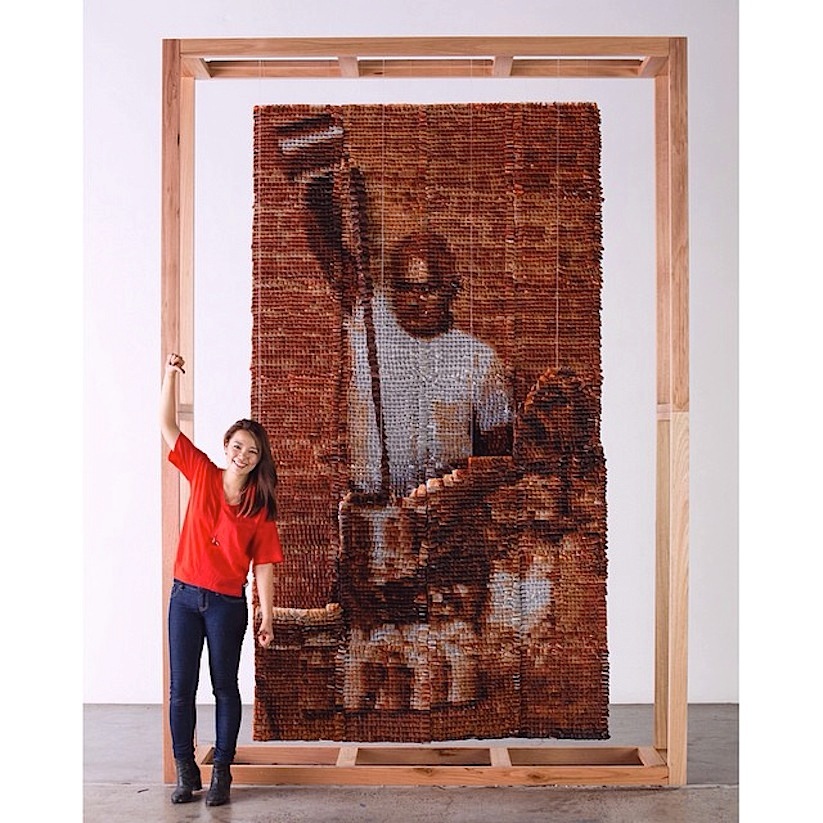 Die aus Malaysia stammende Künstlerin Hong Yi aka RED versteht es Bestens, uns in schöner Regelmäßigkeit mit ihren außergewöhnlichen Artworks zu begeistern. Ob nun ihr Jackie Chan-Portrait, gefertigt aus 64.000 Essstäbchen oder die Konterfeis von Fußball-Superstars wie Cristiano Ronaldo, Neymar und Lionel Messi, großflächig gemalt unter alleiniger Zuhilfenahme ihrer Füße, etwas Farbe und dem favorisierten Sportgerät der genannten Protagonisten. Für das Weltwirtschaftsforum in Davos/Schweiz erstellte die junge Dame kürzlich eine weiteres imposantes Artwork mit dem Titel "Teh Tarik Man". Das erneut großflächig angelegte Kunstwerk, bestehend aus 20.000 Teebeuteln, stellt eine Person während der Zubereitung der malaysischen Spezialität "Teh Tarik" (zu. dt. = gezogener Tee) dar. Die verwendeten Teebeutel wurden von RED im Vorfeld über einen Zeitraum von etwa 2 Monaten eingefärbt. Einige Aufnahmen des Artworks, nebst Impressionen vom Entstehungsprozess in Clipform, haben wir direkt hier unten für Euch. Enjoy:
Using more than 20,000 stained tea bags, Malaysian artist-architect, Hong Yi, also known as Red, produced a commissioned installation for display at the World Economic Forum in Davos, Switzerland. Drawing her inspiration from her roots, Red chose to capture a common sight in Malaysia—the local Teh Tarik man. Teh Tarik, which translates to 'pulled tea' in Malay, is a local sweet, frothy tea drink. Red started steeping and dyeing all 20,000 tea bags two months before the installation, shipping the finished tea bags in pizza boxes weighing 200 kilograms to a studio in Davos. The tea bags were eventually assembled and hung off a wooden frame.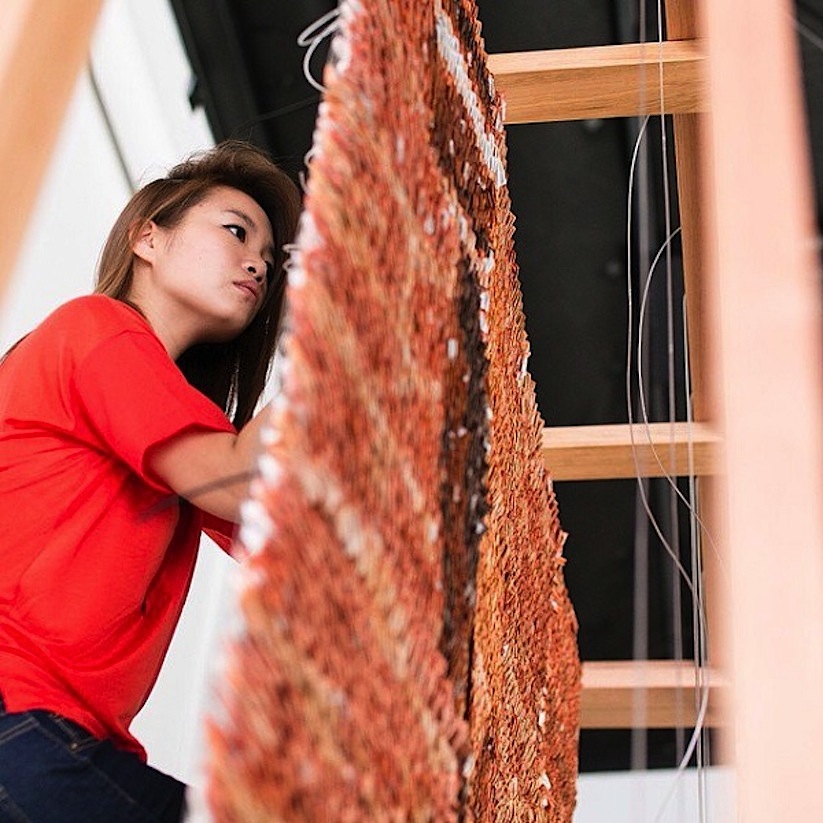 Clip:

___
[via DT]
Facebook Comments:
Kommentare
Eine Antwort zu ""Teh Tarik Man" – A New Large-Scale Portrait Created With 20,000 Tea Bags by Artist Hong Yi aka RED (8 Pictures + Clip)"