Streetart: Anamorphic Graffiti Artworks by Odeith (10 Pictures)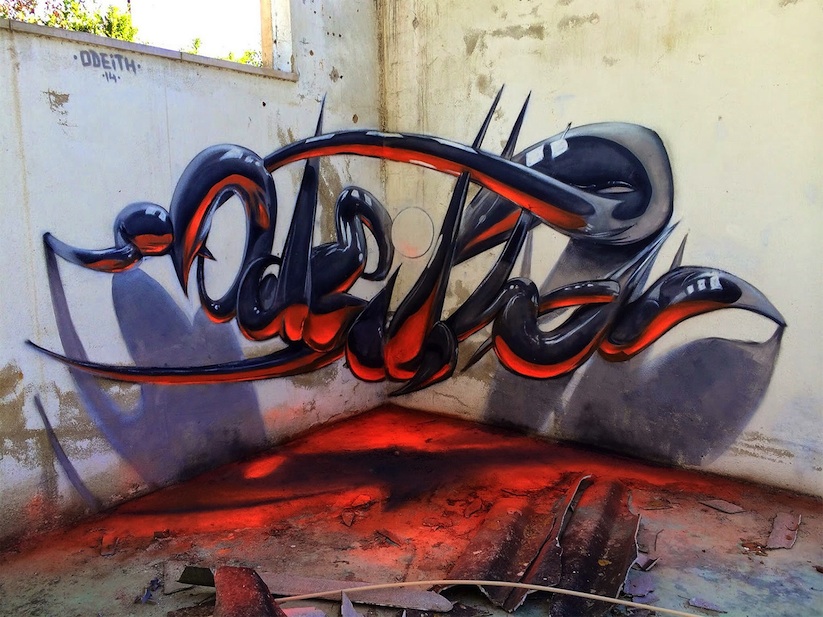 Der portugiesische Graffiti-Künstler Odeith hat sich mit seinen Artworks voll und ganz der perspektivischen Illusion verschrieben. Bereits seit 1996 gaukelt der Chabo aus Lissabon dem Betrachter mit seinen dopen 3-D Werken, welche er in der Regel über die Ecken zweier Wände platziert, einen nahezu perfekten Eindruck von Räumlichkeit vor. Auch der Werbeindustrie blieb das Talent des 38 jährigen nicht verborgen und so griffen in der Vergangenheit bereits namenhafte Unternehmen wie Shell, Coca-Cola, Samsung oder der Fußball-Club Benfica Lissabon auf seine Künste zurück. Einige Beispiele seiner Artworks haben wir direkt hier unten für Euch. Peep Game:
Portuguese street artist Odeith has created a series of anamorphic graffiti artworks that cleverly play with perspective. These letters were spray painted on various surfaces, and across corners of wall, creating three-dimensional optical illusions that would trick your eyes.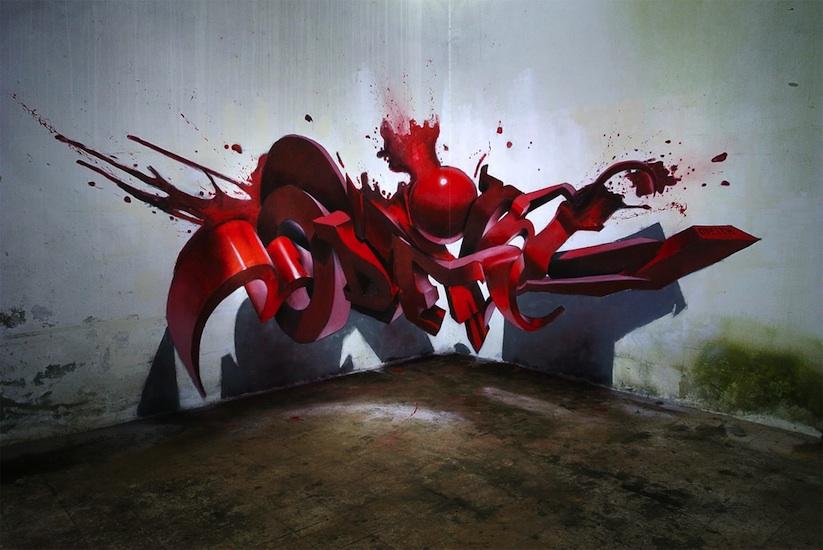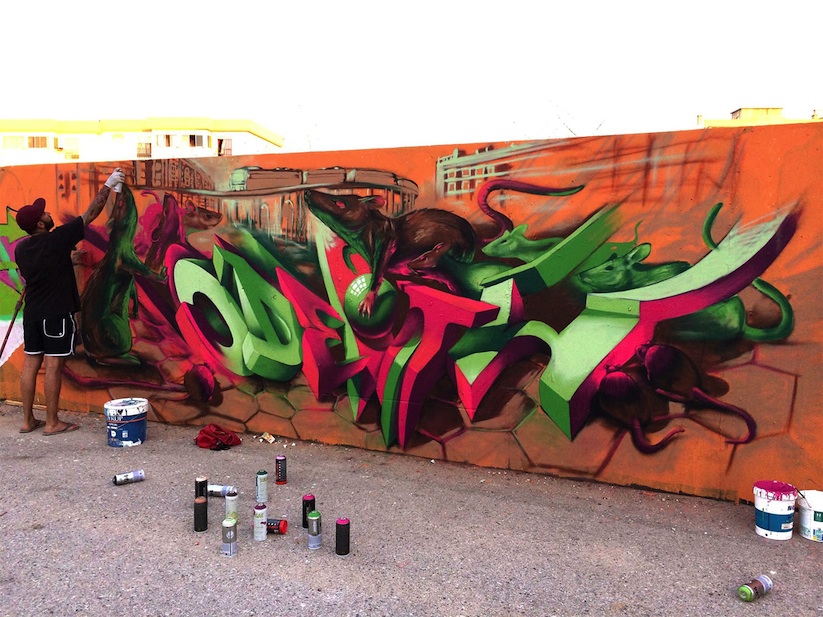 ___
[via illusion]
Facebook Comments:
Kommentare
2 Antworten zu "Streetart: Anamorphic Graffiti Artworks by Odeith (10 Pictures)"