Funny Breakfast Mug Shots by Comic-loving Dad Lance Curran
Über zu wenig Spielkram im Haus können sich die beiden Sprösslinge von Comic-Junkie Lance Curran offensichtlich nicht beklagen. Der selbsternannte Comic-Zar und Co-Founder der Arcade Brewery, welche Bier mit Art & Culture mashed, hat das traute Heim sowie sämtliche Familienmitglieder mit jeder Menge Superhelden-Merchandise ausstaffiert. Zudem scheint der Dude auch eine echte Morning-Person zu sein. Mit Hilfe seiner unzähligen Comic-Kaffebecher verpasst er der Restfamilie nämlich schon am Frühstückstisch sogenannte #breakfastmugshots und teilt diese anschließend via Instagram: @wearecareful mit dem Rest der Welt. Wie's am Morgen bei denn Currans so zugeht lässt sich auf den hier folgenden Bildern erahnen:
Check out some funny #breakfastmugshots by Warehouse Director & Comic Book Czar for Threadless, Co-Founder of Arcade Brewery, and High Priest of Secret Panel – Lance Curran.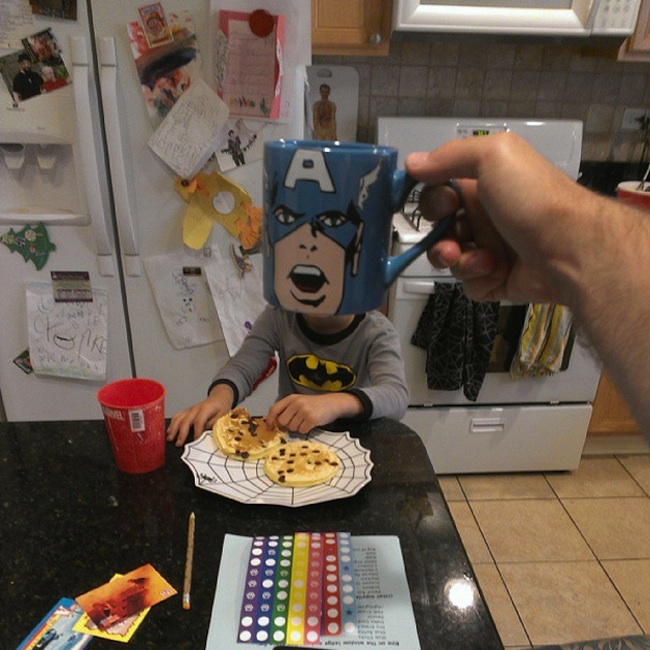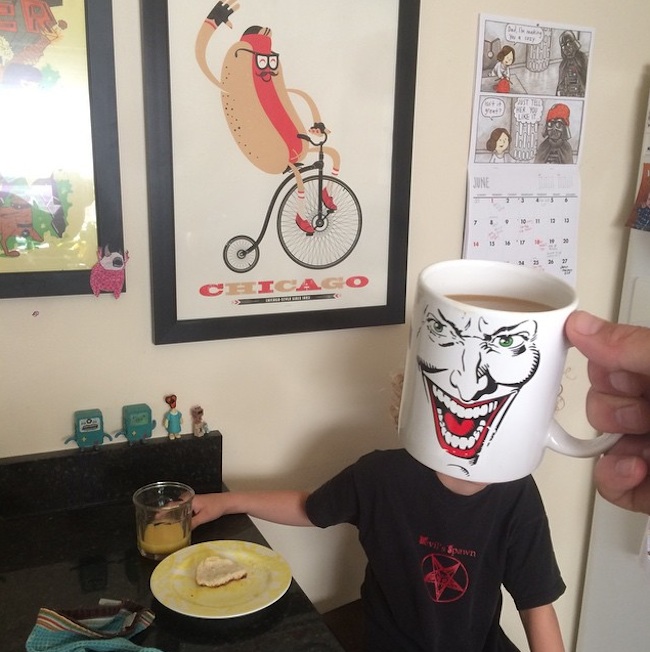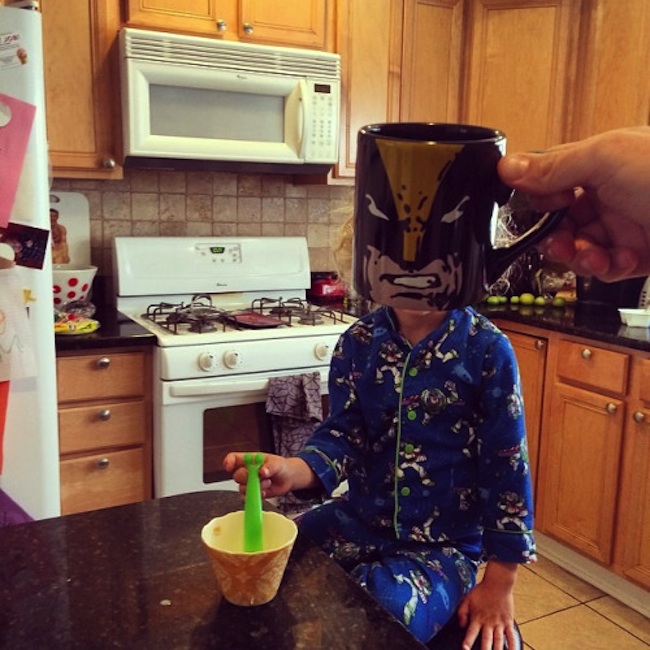 ___
[via mosaic]
Facebook Comments:
Kommentare