Wu-Tang Clan – "A Better Tomorrow" (Full Album Stream)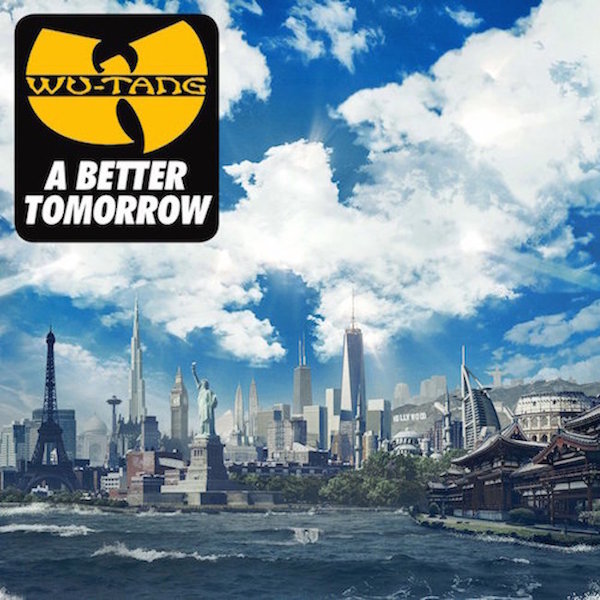 The Ruckus is zurück in Deinem Endrücken: Hier ist der komplette Album-Stream vom neuen Wu-Tag Album "A Better Tomorrow", 15 neue Wu-Tracks, die es ab heute in Deutschland (und auch nur hier, in den USA wird das Album erst am 02.12. veröffentlicht) käuflich zu erwerben gibt. Produziert wurde das Album fast ausschließlich von RZA, der Opener "Ruckus In B Minor" wurde von Rick Rubin co-produziert, außerdem waren Mathematics, Adrian Younge und 4th Disciple an den Reglern (warum nicht Apollo Brown?!). Vorab gab es die Titel "Keep Watch" (März 2014), "Ron O'Neal" (August 2014) und "Ruckus In B Minor" (dieser Monat) als Singles zu hören, die Wu-Tangs Raekwon, RZA, GZA, Ghostface Killah, Method Man, Inspectah Deck, Masta Killah und U-God (R.I.P. Ol' Dirty) haben mit den Arbeiten bereits im Juni 2011 begonnen, eigentlich sollte diese Platte zum 20jährigen Jubiläum der Band schon vor 2 Jahren erscheinen, das Projekt wurde aber immer wieder verschoben. Glücklicherweise ist kein "Detox" draus geworden – hier ist das Ding, gerade noch pünktlich zum Weihnachtsgeschäft – formt ein beidhändiges W und legt es Eure Liebsten unter den Baum, y'all:
A Better Tomorrow is the sixth studio album by American hip hop group Wu-Tang Clan. The album is scheduled to be released on December 2, 2014, by Warner Bros. Records. The album was supported by the singles "Keep Watch", "Ron O'Neal" and "Ruckus In B Minor".
Full Album Stream:
[youtube]https://www.youtube.com/watch?v=szrD1cxqvUg[/youtube]
Kommentare
Eine Antwort zu "Wu-Tang Clan – "A Better Tomorrow" (Full Album Stream)"