World Maps Created with Country's own Currency (12 Pictures)
Cash rules everything around me, C.R.E.A.M., get the money – dollar, dollar bill, y'all! Lange überfällig: eine zwei Weltkarten, bei denen die jeweiligen Länger mit ihrem Original Dough abgebildet sind, sowohl mit Münzgeld als auch mit Scheinen. Das schwedische Design-Studio Bedow hat für die Kleingeld-Karte über 3.000 Münzen gebraucht, alternativ dazu gibt es noch die Schein-Karte, die vom reddit-User The310Investigator erschaffen wurde, der die Karte natürlich auf digitalem Wege erschuf, wofür er 12 Stunden brauchte. Wem das nicht reicht, der kann sich ja gerne nochmal die Weltkarte aus alten Computer-Teilen ansehen.
"Swedish design studio Bedow, run by creative director Perniclas Bedow, produced the world map, above, using international coins. Each continent is formed out of the region's varied native currencies. There is said to be a total of 3,000 coins used for the innovative piece."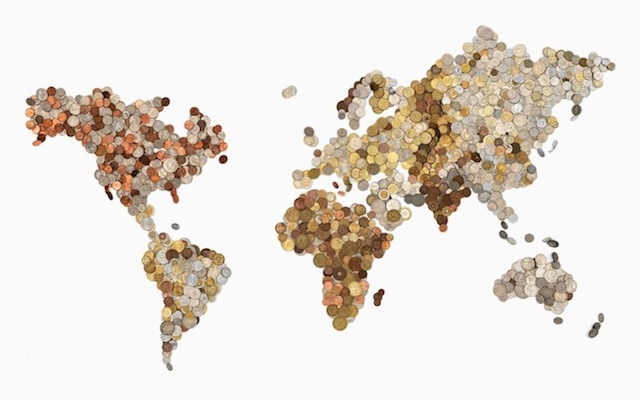 Watch the Poster "Currencies around the World Map" on page 2 – click below!
Kommentare
2 Antworten zu "World Maps Created with Country's own Currency (12 Pictures)"